Film & TV
Review: The Armstrong Lie
A documentary film written and directed by Alex Gibney.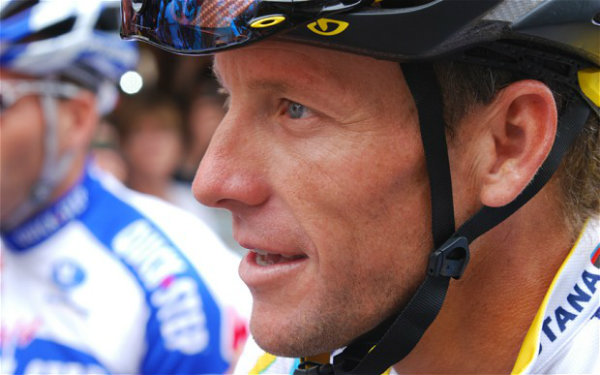 Don't see this film if you want to stay mad at Lance Armstrong. Certainly, the American bicyclist caught in an enormous web of sports doping and shameless cover ups deserves your anger. Watching this film you will likely learn new aspects of his story that could coax more heat when considered on their own tawdry terms. But the most obvious and inevitable inference you will take from The Armstrong Lie is the absolute lack of innocence that pervades the whole sport, indeed, it makes it seem, all sports. This is a film about the sin of needing to win.
Director Alex Gibney, who coldly served up Enron and WikiLeaks in other films, gets personal with this one. Like most journalists whose face has been lied to, Gibney got mad and professed his disillusionment, and his frustration multiplied since the revelations that wrecked Armstrong's career also upended the director's documentary. Admitting his resentment, however, doesn't prevent him from some objectivity. He gives us a context — sometimes too much — for Armstrong's crimes, interviewing friends, teammates, and Armstrong himself (extensively) to describe a world of painful endeavor — the hardest sport on the planet, he says — that has always invited illegal medical assistance, from alcohol to crazy transfusion schemes. What emerges, even over Gibney's offended sensibilities, is a portrait of fierce crazy athletes whose ambitions seem sexy. Gibney makes like he's angry, but he can't help showing us Armstrong's smooth face. Like Milton's Lucifer, he's evil but also clearly the star of the show.
Lies or truths seem equally easy for Armstrong. In the contest of contexts, the film is structured brilliantly, covering races in depth and then suddenly contracting to fill in the histories. But The Armstrong Lie simply too close to its topic. Armstrong does not deserve even ironic adulation; just because everybody dopes and this man doped best doesn't make him sort of a winner. "Everybody else is doing it" is a dumb defense even if you're critiquing the role of sports in a media-saturated world. It's supposed to be character-testing that matters and this film implies that Armstrong is no more rotten than his world.