Arts & Entertainment
Richard Rodriguez to Speak in Santa Barbara
Journalist and Essayist Will Appear at the New Victoria Theatre on January 13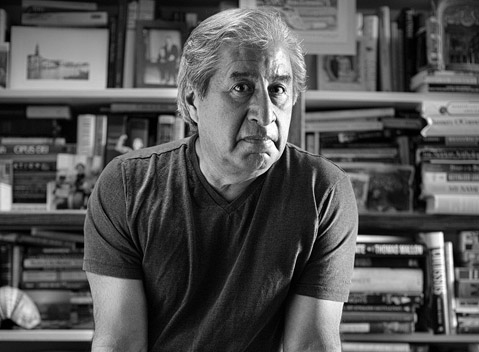 An award-winning writer raised in California by Mexican immigrant parents, a lifelong Catholic who's also homosexual, and a respected scholar of literature who eventually left academia to pursue freelance journalism, Richard Rodriguez has long charted his own path. In 1982 his memoir, Hunger of Memory, established him as a probing thinker with a commanding, poetic voice. Since then, Rodriguez has published a book about once a decade. Next Monday, January 13, he'll appear downtown at the New Vic to discuss his latest work with celebrated writer Pico Iyer.
Titled Darling: A Spiritual Autobiography, Rodriguez's new collection of essays examines religion through a wide lens, considering the links between Christianity, Judaism, and Islam, and touching on a vast range of topics from desert ecology to the changing Catholic papacy to the implications of 9/11.
On the phone from San Francisco last week, Rodriguez described Darling as "a book about place that began as a book about religion." As he began to learn about Islam, Rodriguez said, he realized that "the religion of my youth was also a desert religion." Thus began a journey to better understand Christianity: a journey that took the writer to the Middle East, where people who at first seemed foreign turned out to be close relations. The opening essay of this collection is titled "Ojalá," a common Spanish expression of his mother's he remembers from childhood and translates loosely as "I pray," realizing only late in life that the word contains the Arabic word for God, "Allah."
Many of the meditations in this book center on Rodriguez's relationships with women, even as they seem to be about larger international issues. "There's a catastrophe of religion right now going on in central and north Africa, in the Middle East, in Lebanon — I see it as a kind of male extremism," the author reflected, adding, "Male friends of mine are increasingly becoming atheists; they're sarcastic, bitter, and angry toward organized religion. Many of the women I know are reconstructing religion."
Rodriguez is the first to admit that his thinking and his book range across broad expanses, so much so that some frustrated readers have accused him of possessing "an overactive mind." Yet attentive readers will find these essays satisfying glimpses into the thoughts of one of our most sophisticated and eloquent public intellectuals.
It's precisely that habit of crossing into new territory and subverting expectations that makes Rodriguez's meditations so rich and so relatable. As he put it, "I undertook a journey toward the stranger — and the stranger returned me to myself."
UCSB Arts & Lectures presents Richard Rodriguez in conversation with Pico Iyer at the New Victoria Theatre (33 W. Victoria St.) on Monday, January 13, at 8 p.m. Call (805) 893-3535 or visit artsandlectures.sa.ucsb.edu for info.