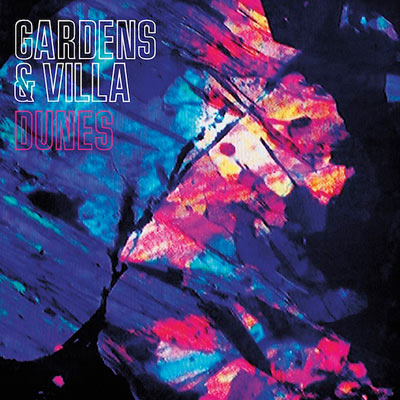 In Dunes, S.B.'s resident indie-rock heroes Gardens & Villa have delivered an impressive second effort. A new synth-heavy sound means that Dunes is probably destined to be labeled as significantly more "new wave" ("newer wave?"). But, calling something "new wave" doesn't make it so (and not just because no one knows what the designation even means nowadays).
Dunes is jump-started by "Domino," a grand (albeit slightly abrupt) reveal of Gardens & Villa's new, synthesizer-loaded sound. The brooding feeling of the band's 2011 self-titled debut has grown into something more contemplative, the hazy darkness dimmed and dispersed by a natural and perhaps more accessible light. This is most obvious in frontman Chris Lynch, who exhibits a new vocal confidence on tracks like "Chrysanthemums" and "Avalanche."
This newfound approachability doesn't mean Gardens & Villa is out of surprises, though. There's a vivacious flute solo, a possible train whistle, and the greater realization that you won't be able to pronounce "chrysanthemums" the normal way ever again.
So, is Dunes new wave? It really doesn't matter. The album is full of great songs, nearly all of which feel like they're built to be performed live. And perhaps, most importantly, Dunes still sounds like Gardens & Villa — just in a different stage of life.