Film & TV
Actor Michael B. Jordan Comes of Age
Star of Fruitvale Station to Be Honored by SBIFF on February 4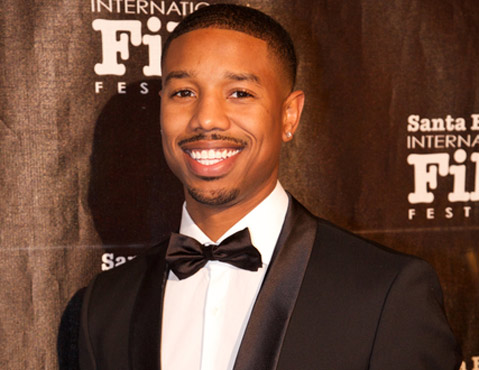 His voice is warm, kindly even, but not a bit hesitant to speak truthfully. "To be a hundred percent honest with you, I am a little sick of talking to journalists," said Michael B. Jordan, chuckling slightly, on the phone from Los Angeles. The star of Fruitvale Station had just returned from a long press stump in Florida for his next movie, The Awkward Moment, which is a three-way bromance costarring Zac Efron and clearly, judging by the paparazzi now haunting him, represents a heartthrob Jordan-is-here moment. He's among the illustrious actors receiving the Santa Barbara International Film Fest's Virtuosos Award on Tuesday, February 4, where he promises to be ready to talk, despite admitted journalism weariness.
"I was only in Santa Barbara once before representing for Forest Whitaker, and now I'm getting the award," said Jordan, who doesn't mind onstage attention even though he used to get stage fright. "You know I jumped out of an airplane, last November, and that was something," he said. "Now whenever I get nervous about anything, I say to myself, I just jumped out of an airplane."
For those not paying attention, Jordan — named after an uncle and not the great Chicago Bull — has relentlessly been rising through the ranks of filmed performance since before his teenage years, culminating in the critically acclaimed tragic beauty of his role as the doomed Oscar Grant in Fruitvale Station. But that was a while ago in movie-star years, though. "It does seem like such a long time ago," he said. "It opened in Sundance last year, and so much has happened since then."
The film portrays, with intensely detailed rue, the last day of Grant, who was killed by a BART police officer on New Year's Eve, 2008, sparking protests and uprisings for months afterward. But at the time, Jordan had little sense that he was making anything this universally moving. "You know sometimes you just can't see the forest for the trees," he explained. "When we were making the movie, all we were thinking about was whether or not we would get it into Sundance. We had no budget and only one camera. Who knew?"
He needn't have worried. The film, directed by young Steven Coogler, is heart-rending. A great deal of its emotional impact comes from Jordan's depiction of Oscar as troubled, sometimes violent, yet sweetly devoted to his whole family. I asked Jordan if it was his inventions or plain hard research that made the part feel so real. "Well, a lot of it had to so with the fact that we hung out with the family. His mom and his girlfriend were there a lot, so it wasn't just my ideas," he responded. "I mean, some of it was my own take, but the family was there."
Being a young African-American male automatically granted him material, sadly. "I grew up in Jersey and the West Coast, and yeah, I had some dealings with police," he said. "I've experienced it."
It's been said that Jordan's career was almost accidental, and he doesn't deny it. "I was just a kid coming out of the doctor's office with my mom, and someone suggested I ought to be a model," he recalled. "I did some modeling, and then I got an agent, and then it just sort of snowballed from there." The remarkable part of that snowball was that his first jobs in television happened with programs now considered some of the best work ever produced in that medium: He had substantial parts in Sopranos, The Wire, Friday Night Lights, and Parenthood, not to mention Cosby and soap opera gigs. What explains this incredible timing? "I'm spoiled, I realize," he said. "I've just been incredibly lucky with my career so far."
Most fans — and there will be many more — know that luck may have played a role but that Jordan's seemingly vast depths of sweetness and anger have a greater measure in even his young successes. (Just watch him as Wallace in The Wire's first season.) He's moving forward fast, though rumors of roles in Fantastic Four and a Richard Pryor biopic are still just rumors, he insists.
Fruitvale helped him display his big-screen potential. "You know, you're always looking for something different," he said. "I had to find a different pace and get a chance to figure out how to act in movies; it's very different. I mean, I also wanted to do this film so I could show everybody that, hey, the kid is here."
SBIFF Virtuosos Award: Tuesday, February 4, at the Arlington Theatre