Visual Arts
Portraits of the Artists
Mark Robert Halper Celebrates Santa Barbara Creatives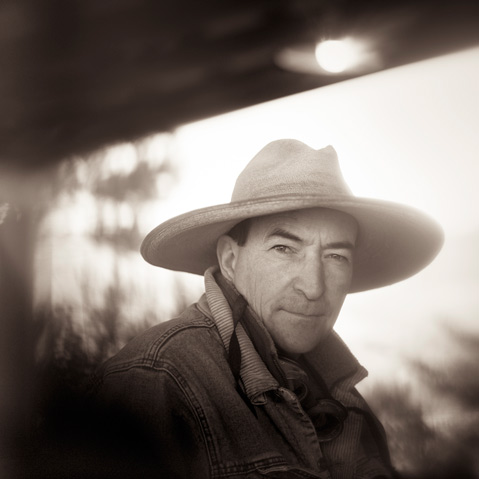 For Mark Robert Halper, finding subjects to photograph has never been a problem. As the principal of a highly successful Los Angeles–based commercial photography studio, he has plenty of assignments to occupy his time. His signature portraits are a weighty combination of gravity with immediacy, relaxation with focus. But when it came time for Halper to shift his emphasis from commercial work to fine art, and to discover a new range of characters aside from his usual array of corporate clients, he chose the creative class of Santa Barbara. After his successful coffee-table book of 2010, Sunlight and Water: Celebrating the Winemakers of Santa Barbara County, Halper returned to our area for an encore, Between Seer and Seen: Celebrating the Artists of Santa Barbara County, which was published in September 2013. This new book includes portraits of 71 Santa Barbara artists, along with 14 still-life images of their tools, such as brushes, paint, hammers, and wood. Late poet Barry Spacks contributed the introduction, and on Friday, February 14, a gallery exhibition called Between Seer and Seen: Art + Love, curated by Susan Tibbles, will open at the Santa Barbara Tennis Club (2375 Foothill Rd.), where it will be on view through March 7.
In this exhibit, Tibbles will take the photos in the book and pair them with individual works by the artists depicted. The list of folks involved reads like a who's who of the Santa Barbara County arts scene — ceramicist Joan Rosenberg-Dent, assemblage master Dug Uyesaka, Mary Heebner, Karin Aggeler, Warner and Judy Nienow, Anne Luther, Dan Levin, and many, many more.
For info, call (805) 682-4722. For more on Halper, visit studiomark.com.