Opinion
Very Old but Shining
by Lois Klein
Barry's caring for all poetic endeavors and his huge heart in doing so are shown in this reply he made to one of my third grade students (I teach through California Poets in the Schools). She had written:
Haiku
In the loneliness
maybe I can find a moon
in the darkened sky.
Barry wrote back (under the heading ABSOLUTELY REMARKABLE):
For Fanny
The moon will always join you
to brighten your night.
—Barry Spacks, Very Old but Shining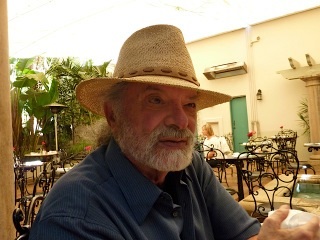 Barry has been an enduring mentor and friend to me throughout my years as a poet. He was a constant source of encouragement and wisdom, a guiding hand and eye in the publication of my three books. His kindness was the proverbial "spoon full of sugar" that I needed to forge on. He also inspired me to begin hosting the Santa Barbara monthly Favorite Poems Project — six years ago and still going strong.
His generosity of spirit was unbounded and a gift to each of us who were warmed by his "Very Old but Shining" light.