Film & TV
Spotlight on the Banff Mountain Film Fest
The Popular World Tour Returns to Santa Barbara for Two Nights
Forget the operatic national anthem that launches the Super Bowl. Who needs the spectacle of the Olympic opening ceremonies? Bring on the heart-pumping trailer and booming, god-like voice that herald the Banff Mountain Film Festival.
Next Tuesday and Wednesday, February 25 and 26, the festival's world tour touches down in Santa Barbara, where we've been hosting screenings since 1992. Thanks to UCSB Arts & Lectures Associate Director Roman Baratiak, a longtime Banff buff who attends the festival in Canada annually, Santa Barbara has developed an enthusiastic and devoted fan base; it takes two nights at the 2,000-seat Arlington Theatre to accommodate the tour's avid local following.
Of course, that's a tiny fraction of the approximately 390,000 viewers who take part in over 840 screenings across 40 countries over the course of the tour, on top of about 17,000 festivalgoers who flood to Banff, Alberta, each November.
Seeing these films in Santa Barbara isn't quite the same as being surrounded by the snow-capped Canadian Rockies, but as soon as the lights dim, they'll transport you to another world. This year's lineup is characteristically action-packed, featuring films of skiing, surfing, climbing, kayaking, cycling, and wingsuit flight alongside more meditative mountain-related footage, including a 90-year-old woman chronicling her solo adventures in the Himalayas.
Baratiak takes an active role in curating the Santa Barbara program. Among his favorite films this year is North of the Sun (from the Tuesday-night program), winner of the festival's overall Grand Prize (awarded by an international jury), as well as the People's Choice Award. Set on a remote Arctic island, the film follows the adventures of two young Norwegians as they explore the frozen terrain and find creative, eco-friendly ways to transform the wild, dark landscape into an action-sports playground.
Also playing Tuesday night is Spice Girl, a climbing film from the U.K. that features British phenom Hazel Findlay, a petite, blonde woman who crushes the competition on some of the scariest, sketchiest routes in the world.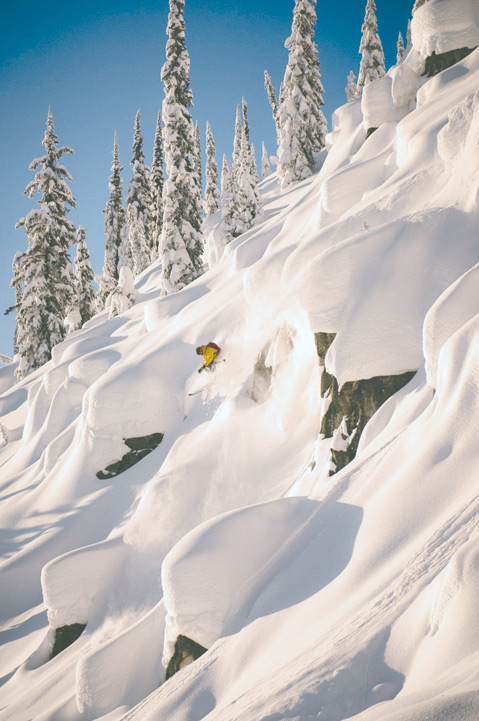 Among Baratiak's faves on the Wednesday-night program is Heaven's Gate, a Finnish film that follows the gnarly quest of a group of wingsuit pilots who drop from a helicopter and fly through a natural archway carved out of the rock in Tianmen Mountain, China. Other highlights include the brief but riveting Sensory Overload, in which a blind kayaker takes on the white water, and 35, a short that celebrates the tradition of a "birthday challenge" — in this case, a 35-year-old American climber who sets out to ascend 35 routes in one day.
Though few of the films on the Santa Barbara program center on environmental concerns, conservation is a primary goal of the festival. From selecting films that educate viewers about issues like the controversial Northern Gateway Pipelines Project to offsetting the impact of the festival and tour by purchasing green energy, Banff Mountain Film Fest has proved its ongoing commitment to balancing entertainment with social responsibility.
Tour host Kristi Beetch, who will travel to Santa Barbara to introduce the films, served on the selection committee that pared things down from 365 submissions to the 89 that made the final cut. Of those 89, 15 films will screen at the Arlington, and if past years are any indication, the shows will sell out in advance.
"Because the tour has been going on for decades, we now have multiple-generation families who come," Beetch explained. "It's a highlight in a lot of people's year." Beetch said she never gets tired of hearing from viewers who find themselves inspired to travel, try new sports, take action for an environmental cause, or even make a film of their own as a result of the festival. Her favorite line of feedback came from a fan who described Banff as "charting the evolution of human potential."
4•1•1
UCSB Arts & Lectures brings the Banff Mountain Film Festival World Tour to the Arlington Theatre (1317 State St.) on Tuesday, February 25, and Wednesday, February 26, at 7:30 p.m. For tickets, call (805) 893-3535 or visit artsandlectures.sa.ucsb.edu. To learn more about Banff, visit banffcentre.ca/mountainfestival.