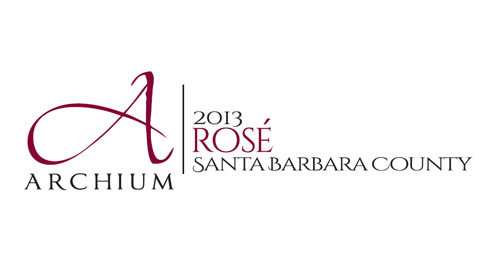 Archium Cellars Santa Barbara County Rosé 2013: With the brief recent rainstorm (that was our winter, right?) quickly giving way to summery sunshine days, it's about time to opt for that pink wine in your fridge.
But rather than go for those deeper-hued styles that dominate California shelves, try this paler version from Archium Cellars, whose grenache-based rosé takes its cues from those coppery, easy-slurping wines of Provence, France. That means a delicate floral nose, soft mouthfeel, noticeable citrus fruit, and utter drinkability, especially with a loaf of bread and brick of cheese on a warm spring afternoon.
Expect other good things from the winemaking team of Ian Sergy and Zach Jarosz, who are focused on making Rhône wines out of their facility in Buellton and will be pouring at the upcoming California Garagistes: Southern Exposure event on March 29.