Briefs
Man Accused of Sex Crimes Denied Request to Access Home, Victims
Richard Box Charged with Raping Wife, Sexually Assaulting Stepdaughter, and Molesting Long Beach Girl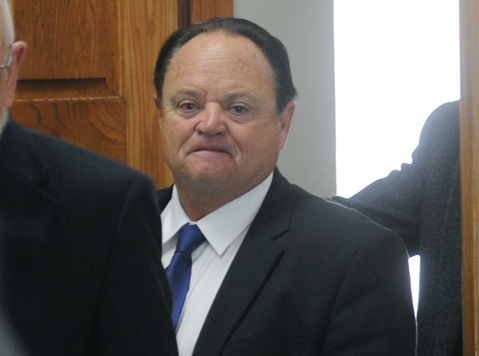 A Santa Barbara man facing nearly 20 years in prison for allegedly raping his wife, sexually assaulting his stepdaughter, and molesting a 13-year-old Long Beach girl was denied a request to periodically return to his Mesa home — where the wife and stepdaughter still live — for maintenance and landscaping work.
Richard Box, who was released from jail Christmas Day on $2 million bail and is being represented by defense attorney Steve Balash, is currently ordered to stay 100 yards away from the women and Las Ondas property. That distance was reduced from 500 yards during a court hearing last Tuesday where Judge Brian Hill denied the housework request.
Prosecutor Paula Waldman has repeatedly argued during court hearings that Box remains a danger to the victims, stating his reported pattern of intimidation and abuse has left the Santa Barbara women — who are both from Thailand — in fear of their safety. Waldman also claimed Box is a flight risk, capable of fleeing to Thailand, where he owns property.
In her written arguments against changing the terms of Box's protective order, Waldman said there would be no way to ensure Box was in fact accessing the property to perform maintenance and landscaping (and not to accost the victims); that police are "simply not staffed to take on this personal security job"; that even with officers present, Box would still be able to inflict "his subtle intimidation on these victims just as he did when the crimes were reported"; and that there's no reason a third party couldn't be hired to perform the housework.
Waldman also stated that Box "has a reputation of being dishonest and a thief," pointing to several negative character witnesses her office has collected. One of those testimonies came from Box's son, Aaron, who reportedly told prosecutors that his father is "dishonest and manipulative." Last month, one of Box's ex-wives, Sandi Lebron, contacted KEYT to talk about how "terribly nasty" Box was to her.
Despite these firsthand reports from family members and the 12 felony counts Box faces, he has attracted a small but loyal group of supporters who contributed to his bail and have attended his court hearings. One of them even took the stand on Box's behalf during his arraignment. The supporters say the victims are mentally unstable and have misrepresented Box to law enforcement. None of them have agreed to an interview.
Box, who has pleaded not guilty to his charges, will be back in court April 9 for another procedural hearing. A trial date has not been sent.