Drink
Farm-to-Bar: Orange Blossom Julep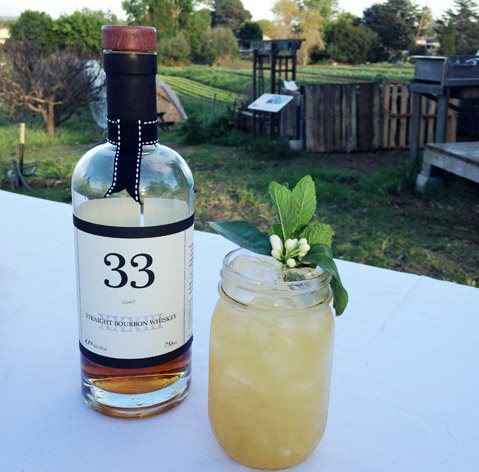 Spring! This is it friends, the time when the air turns sweet, the trees go fragrant, and the night's chill waits patiently for sunset's long bow. It's when we start bringing the dinner table outside and choose hiking over the treadmill. This week's drink is inspired from the sweet smell of spring and the beautiful days to come. Cheers!
Fairview Garden's Orange Blossom Julep
0.5 oz fresh lime juice
1 oz fresh orange juice
2 oz Cutler's '33 bourbon
5 mint leaves
2 orange blossoms for garnish
Combine all ingredients save the orange blossom and shake. Garnish with orange blossom for the sweet smell of spring's harvest!