Outdoors
Wheeler Gorge Celebrates 10th Anniversary
Just as you drive through a series of tunnels along Highway 33 about fifteen minutes north of Ojai you'll discover the Wheeler Gorge visitor Center, gateway to the Ventura backcountry and the spot where you can picnic, get an Adventure Pass, buy last minute things you'll need for your trip — and most importantly — learn all about the trails, geology, native plants and creatures that live out here.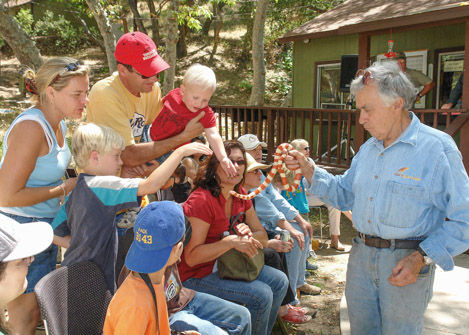 The visitor center is managed by the Los Padres Forest Association (www.LPForest.org) with the goal of educating forest users on the flora, fauna and natural history of the forest as well as providing information for Los Padres recreational users. The Visitor Center is celebrating its 10th Anniversary this weekend and will be hosting an Open House event on Saturday from 10am – 2pm. The Open House will feature almost 20 booths highlighting local organizations and forest celebrities. There will also be presentations, a hosted nature walk, a book signing and even a cameo from Smokey Bear
The Open House is geared for all ages with a special emphasis towards encouraging children to discover and explore our local wild places. No matter if you're a grizzled veteran of the Los Padres or just looking for a fun destination for the weekend, there is something exciting to learn this Saturday at Wheeler Gorge. Bring your friends and family and we'll see you at the Gorge.
The Visitor Center is located at Wheeler Gorge Visitor Center, 17017 Maricopa Highway. Look for it on the right a quarter of a mile past the tunnels or call (805) 640-9060 for more information.