Business
Start-Up Movers Look to Ease Relocation Stress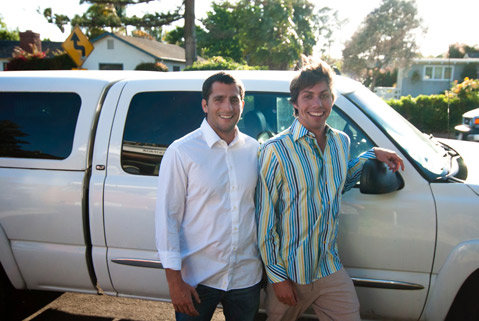 Friends since childhood, entrepreneurs Max James and Alex Kehaya set out to minimize the pain of moving. At Startup Weekend in Santa Barbara last November, the two, along with their team, won the judges over with their company NextMover and took home a total of $65,000 in funding from interested local investors — the first team in the history of the competition to ever gain immediate funding. After winning first place at Startup Weekend, things moved very quickly for NextMover.
Their first relocation job was in January 2014, and since then business has been booming. The company's focus is on easing moving stress with help from one's own community. Based on the models of huge startups such as Uber and Lyft, NextMover connects those who are moving with those who have trucks. They do criminal and DMV background checks on the potential movers, as well as in-person interviews. James and Kehaya wanted to provide communities with an easy, affordable, and trustworthy method of moving and are now doing so while helping local citizens by providing them with more work. Kehaya, who is a teacher at the Dunn School in Los Olivos, said of the concept, "Connecting with those in the community during your time of need resonates with people."
What sets NextMover apart from typical moving companies is the removal of hidden fees, said James. Each individual mover with the company has one set rate so that customers know that the fee they see before the move will not change after the move is completed. Right now, NextMover is hoping for success with the college demographic in Isla Vista during the summer moving period. James said NextMover is ultimately for a very wide range of people, and college students fit within that demographic perfectly.
While the company is only in Santa Barbara right now, Kehaya says that over 120 movers have signed up across the country and are waiting to be vetted. The two are testing in other cities and hope to expand nationally within the year. For more information, visit their website nextmover.co.