Outdoors
On the Beach Laguna Style
Hiking Trails and Ocean Activities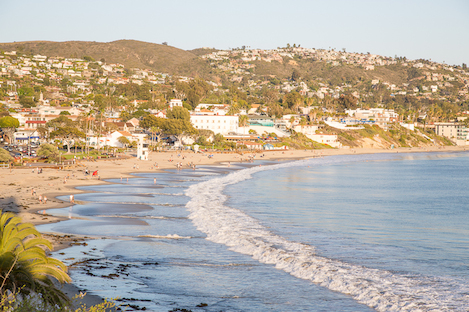 Laguna Beach has always been a special place to me. A distant aunt once owned the Hotel Laguna, and when I was growing up, we'd often head down Pacific Coast Highway to Huntington Beach, Corona del Mar, and Laguna — where we'd have a fantastic lunch at the Victor Hugo Inn. Victor Hugo is long gone and is now Las Brisas, but you can still have a great lunch or dine in grand style on the Rooftop Bar, which features stunning views of the coastline.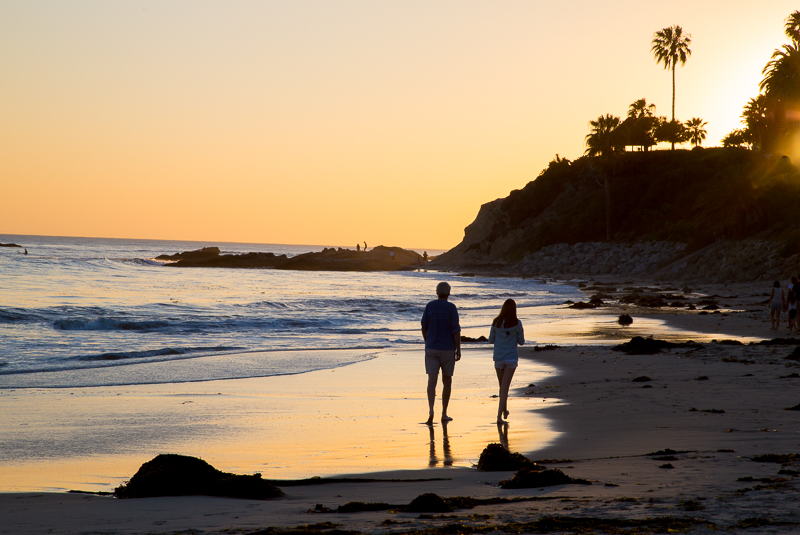 Needing to get away from Santa Barbara for a few days but still wanting to be near the beach, I decided to book a beachside room at the Pacific Edge Hotel in Laguna. The hotel is just a few blocks from Main Beach and a five-minute drive to the downtown area. I opted for a weekday stay to avoid the crowds and was provided with one of their ocean-view rooms in the Reef Tower. The furnishings are understated but high quality with plenty of room and great Wi-Fi — but the balcony is what makes the Tower special. Hanging out over the beach, you almost feel as if you are right on the sand but high enough up to enjoy the spacious views up and down the coast.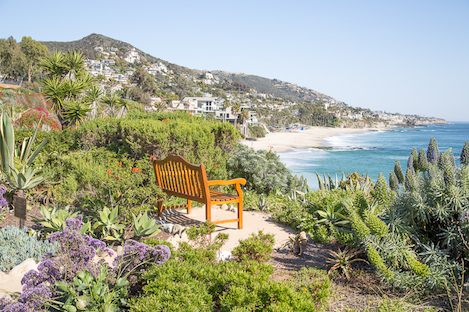 Laguna is a prototypical beach town, complete with great spots to access the beach, dolphin and whale watching, and a full-blown art scene that features plenty of galleries, and major events like the Festival of Arts Pageant and the Sawdust Art Festival. Next door to the Pacific Edge is Surf N' Paddle, which rents both surfboards and stand-up paddling equipment for those whose focus is the beach, making it easy to check out the gear and walk it down to the beach.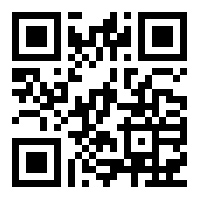 Though Laguna Beach is jam-packed with houses, hotels, restaurants, and other types of businesses, amazingly, there is plenty of access to the beach. Most have beautifully laid-out access stairways — many with outdoor showers — located every two blocks or so. Other attractive qualities of Laguna are the rugged cliffs and points that form a series of coves and what feel like private beaches. I especially enjoyed the cove at Keyhole Arch, which is well worth an afternoon visit. Along with the expansive stretch of sand at Main Beach, the access points to the coves, the Heisler Park bluffs, and myriad beaches south of town, you'll find plenty of places to sun and surf.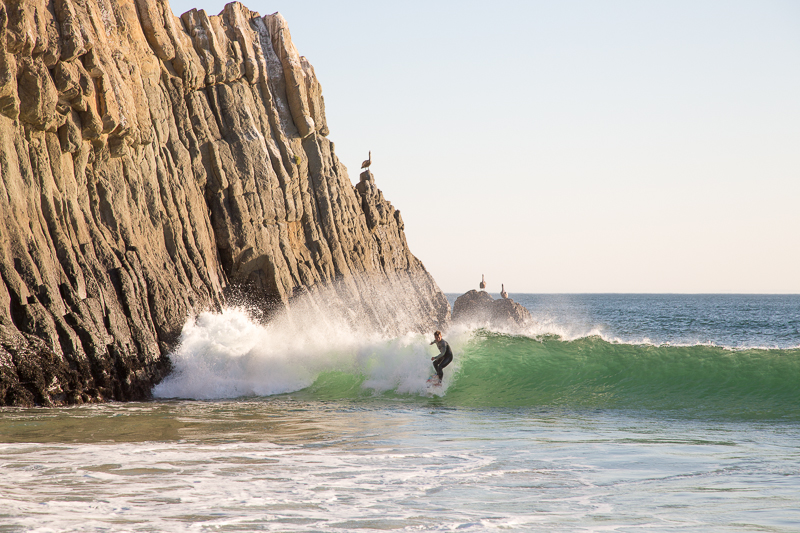 It turns out Laguna Beach is also a great place if you're a hiker, mountain biker, or trail runner. In addition to a number of inland trails at the 2,700-acre Crystal Cove State Park (three miles north of Laguna Beach), the 6,800-acre Laguna Coast Wilderness Park and the 4,200-acre Aliso and Wood Canyon Wilderness Park surround the town with almost 100 miles of trails between them, most of them open both to hikers and mountain bikers.
Not only are there plenty of trails — they are practically at your doorstep. If you're up for a bike ride, there's no need to drive to find a good ride, because none of the trailheads are more than a few miles away. If you have time, visit the Nix Nature Center to get acquainted with what's available. It is just over five miles east of Laguna, and it has an excellent free map of the nearby trails (see link below) that can help you pick out a trail or two. There are plenty of loop hikes and rides right from the center. Cost to park is $3.
Of all the hikes I did, the climb to the "Top of the World" via the Canyon Acres Jeepway in the Aliso and Wood Canyons Wilderness was my favorite — a good climb, great views, and plenty of others on the trail to chat with. What is really nice about the trails can be summed up in a few words: They are easy to get to, they have plenty of connecting trails that allow you to fashion dozens of different routes, and everyone seems to get along. The downer is that while most of the trails are open to mountain bikers and hikers, very few allow dogs.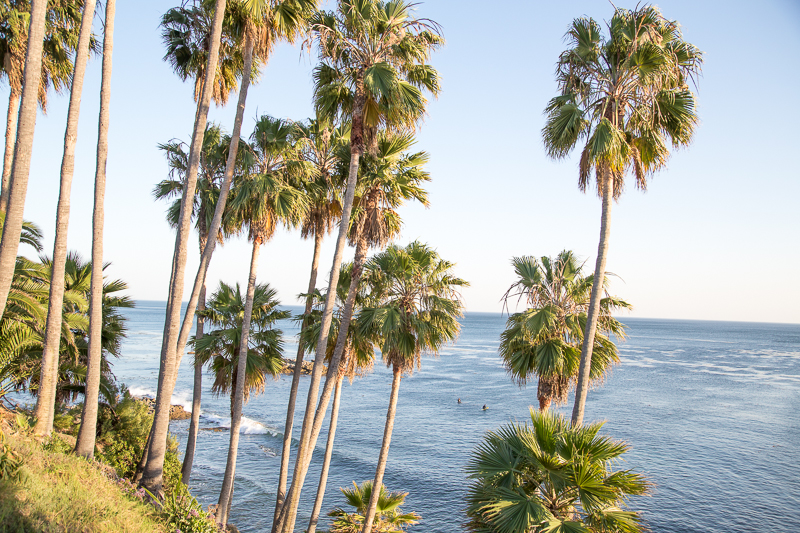 Before I knew it, the trip was almost over. Fortunately, there's not a better place in Laguna Beach to spend a last evening than the bluff tops at Heisler Park. The half-mile walk along the bluffs out to Fisherman's Cove and back is a perfect complement to the day full of adventure. There is a sense of peace and quiet there, even when loaded with people, that is very special, and the spectacular scenery doesn't hurt.
The following morning I grabbed a cup of coffee and enjoyed a last walk, and then I packed up and headed home, but not before one last short, and very nice, hike up Laurel Canyon in the Laguna Wilderness. Then I was on to the 405, chock-full of good memories and a little regretful I had to leave so soon.
4•1•1
Pacific Edge Hotel: 647 S. Coast Hwy., (49) 281-5709, pacificedgehotel.com
Orange County Parks: http://ocparks.com/parks/
Laguna Canyon Wilderness Area: http://ocparks.com/parks/lagunac
Laguna Canyon Wilderness Map: http://ocparks.com/civicax/filebank/blobdload.aspx?BlobID=23313