Film & TV
Review: Maleficent
Angelina Jolie, Sharlto Copley, and Elle Fanning star in a film written by Linda Woolverton and directed by Robert Stromberg.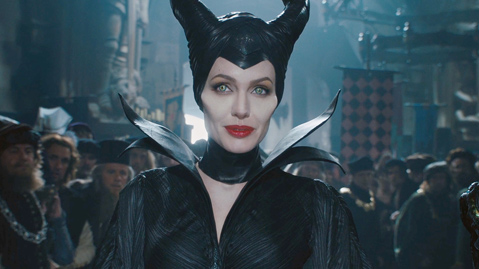 This movie's dimwitted concept mimics the same urge that created the long-running Broadway hit Wicked. The formula is simple enough: Begin with a popular (okay, iconic) story and isolate the evil character, who is unarguably more interesting than the pudding-white protagonists. Problems begin with the next step, however, when the postmodern revisionist writers decide to rehabilitate their villains into misunderstood heroes, turning them from demon artists into mopey victims. It works a little better in the Broadway show, but this movie, where Disney undermines one of its own great creations, is just plain stupid.
In the first place, and maybe it's too obvious to mention, but the name Maleficent means "evildoer." The way Disney clumsily remakes the tale, Maleficent is a happy fairy with horns and big wings, cavorting in a kingdom of "fair folk." One day, Maleficent's evil white boyfriend from the adjoining greed-head human kingdom saws off said wings in a bid to become king and turns her petulant, dyspeptic even. Will she stay that way? Can we blame her? I submit that these are vapid questions nobody cares to have answered.
That being said, props must be given to Angelina Jolie, who appears to be too busy acting to even wonder if the film is crap. It's not just her prosthetic cheekbones or haughty demeanor that convinces us, either. When Maleficent has a change of heart halfway through her revenge, we start to actually care what happens. Jolie has a lot of class, and we've seen it most often when she plays bit parts in B movies like Sky Captain and the World of Tomorrow. This movie is clearly derived from half-baked Frozen ideas about subverting true love's kiss, yet Jolie only seems motivated to make us believe that a character named Evil can change. She tries hard, but the dullness of the revisionist's vision conquers everything here.