Film & TV
Sunken Garden Movies Are Back
UCSB Arts & Lectures Brings Silent Films to S.B. Courthouse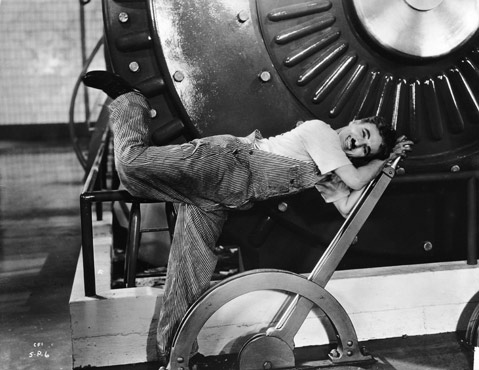 As far as summertime cultural innovations go, the outdoor film series joint-hosted by the Santa Barbara County Park Foundation, the County Arts Commission, the Community Services Department of S.B. County, and UCSB Arts & Lectures is easily the biggest thing since Michael Gonzales started marching up State Street on the solstice some 35 years ago. "This is our fifth year already," said Roman Baratiak, who heeded a call from arts commissioner Ginny Brush and stuck his UCSB programming on the beautiful City Hall Sunken Gardens in 2009. "The first year we did it, remember we did the Universal monster movies, and we didn't know if anyone would come."
No worries. Eight hundred people showed up for the first-ever screening, to hear Colin Clive as Doctor Frankenstein scream "It's Alive! Alive!" And so was the brand-new summer tradition, which has progressively hosted in the intervening years a salute to 1930s musicals, a journey though the best of the 1950s paranoid flying-saucer and alien-monster films, and last year, against expectation, a massively attended series of films from fright auteur Alfred Hitchcock.
How massive? "There were 4,000 people at some of the Hitchcock films; it was a little nervous-making," said Baratiak, who admits readily that one reason they booked silent films was to curb the massive community response that brimmed the awe-inspiring Sunken Gardens with fans. And it wasn't just that; the whole crazy summertime scene inspired a weekly land rush for movie-watching real estate. Since people were not allowed to reserve lawn space before 5 p.m., literally a thousand people lined up to hear a bell ring announcing a run for territory on an al fresco movie site that wouldn't start rolling until dark, about four hours later.
As you might guess, Baratiak and company have mixed feelings about the crowds, which range from young millennials to boomer seniors. "These aren't family gatherings," cautioned Baratiak, who has been programming film and lecture events for UCSB for more than three decades. "But this is one of my favorite things I've ever done."
It would be wrong to think that silent films were merely booked to keep yahoos away. "These are great movies," said Baratiak, who has booked movies by three of the most accomplished male comedians of the silent era: the innovator Buster Keaton (Sherlock Jr.), the everyman Harold Lloyd (Girl Shy), and the modernist genius of the era, Charlie Chaplain (Modern Times). The Chaplain films come with music that has been recorded, but four of the other films will be accompanied live by Michael Mortilla, a pianist who has been sub-specializing in accompanying silent screenings for A&L for the past decade.
So it won't be too big of a problem if you can't get close to the speakers or if you're next to noisy party neighbors. But Baratiak does not want people to think this was just expedient, or even some kind of attempt to promote cinematic culture. "The most amazing part of these movies is that they were made in an era before digital screen effects, but even more importantly, they are all very funny movies. And it will be totally fun to watch them with a lot of people laughing."
The Summer Cinema Series kicks off with Harold Lloyd's The Freshman at the Santa Barbara Courthouse this Friday, July 11, at 8:30 p.m. Films also screen at 7:30pm every Wednesday at UCSB's Campbell Hall. For a full schedule, call (805) 893-3535 or visit artsandlectures.sa.ucsb.edu.