Dance
Fall Arts Preview 2014: Dance
Flamenco Arts Festival Returns this September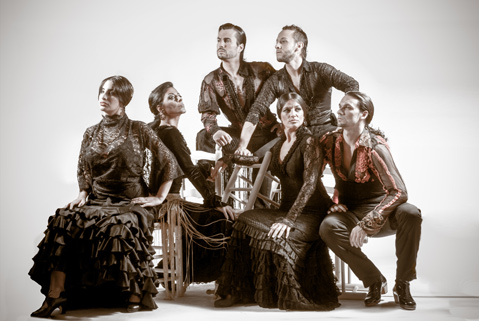 Now in its 14th season, the Flamenco Arts Festival stands as one of Santa Barbara's biggest cultural events. It may also be one of the showiest. For 2014, festival organizers have more than a few tricks up their ruffled sleeves, including three days of events and one very big premiere. In addition to pre-parties, post-parties, and intermediate and advanced dance classes, this year's centerpiece includes the U.S. debut of Manuel Liñán's Nómada. An award-winning and world-renowned dancer, Liñán's flamenco is heralded for its meticulous timing and "razor-sharp rhythms." For Nómada, Liñán combines deep traditional flamenco with big, bold modern movements to tell the story of migration over the course of human existence. He'll be joined onstage by his company, consisting of 10 dancers, singers, and musicians, who will help bring Nómada's universal stories to life. At the Granada Theatre, Saturday, September 27. Call 899-2222 or visit granadasb.org for tickets and info.
More Dance
Dreamscape, presented by Nebula Dance Lab. At Center Stage Theater, Thursday-Sunday, October 9-12.
Contra-Tiempo. At the Marjorie Luke Theatre, Sunday, October 19.
Scheherazade, presented by State Street Ballet. At the Granada Theatre, Saturday, October 25.
the TALENT, presented by BalletBoyz. At UCSB's Campbell Hall, Saturday, November 1.
Batsheva Dance Company. At the Arlington Theatre, Tuesday, November 4.
Pilobolus Dance Theater. At the Granada Theatre, Monday, November 17.