Theater
Sink Your Fangs into Dracula
Stoker's Novel Gets a Live-Action Update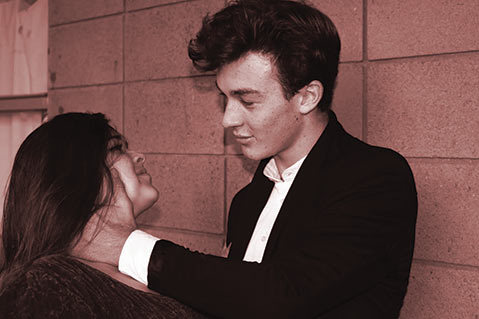 Have you had enough of vampires yet? If you answered "yes," then don't worry, Kit Steinkellner, the director of this upcoming stage version of Bram Stoker's Dracula, feels the same way. "We have been using the word 'monster' more often than 'vampire,'" Steinkellner told me in describing the rehearsal process. "Ever since Twilight, it seems like vampires have become a little overexposed."
But if she feels that way, why bother with Dracula?
"I love the novel," Steinkellner explained. "I feel like it's perfect. I'm not a horror person normally, but Bram Stoker has this amazing facility with geometrical storytelling — every character is so well-defined that you can't resist wondering who they really are and what they will become." Along with codirector Jessica Hambright of the Santa Barbara School of Performing Arts, she has gathered a cast of 14 young actors who are now very much caught up in the dark and scary Victorian world conjured by Stoker's masterpiece. When the show goes up — for two nights only, on Saturday, October 25, and on Friday, October 31, at the Unitarian Society of Santa Barbara (1535 Santa Barbara St.) — it will mark the second site-specific work that these two have created. (The first was an excellent and well-received take on The Tempest that was done on East Beach back in August.)
Combining her skills as a director with her abilities as a playwright comes naturally to Steinkellner, who has won national awards for her original plays, several of which have received full professional productions in Los Angeles. Speaking of the challenges posed by this material, she said that "it's a risk to take Dracula seriously, but that's exactly what I wanted to do. I didn't want to do anything campy. For example, Dracula (Malcolm McCarthy) will have an accent, but it won't be like Count Chocula." Ultimately, the book, and this theatrical version of it, is about something that should actually scare all of us — the monster within, the monster that crouches in your heart and that you are afraid to show to anyone. That's what's really sucking your blood.
For more on Dracula, or to purchase tickets, visit aretedracula.brownpapertickets.com.