Living
Paul Nicklen's Wild Spirit
Talking with Nat Geo Photojournalist
"I grew up on the frozen ocean; I grew up on Baffin Island," said photographer Paul Nicklen. "We were one of four non-Inuit families living in a tiny Inuit community. We had no TV, no telephone, no radio, nothing to keep us indoors."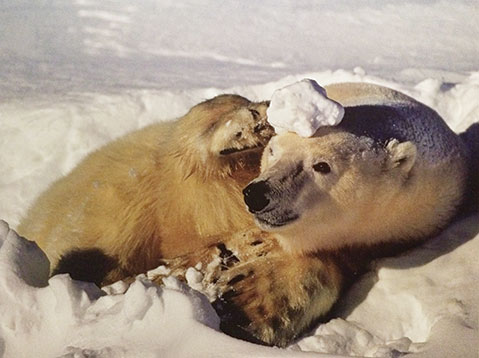 There still doesn't seem to be much that keeps Nicklen inside. In fact, he's made a career of being outdoors as a nature photojournalist for National Geographic, documenting some of the planet's most inhospitable areas. The remote locations are also some of Earth's most fragile environments, now in peril thanks to the reckless ways of humans. "I'm so obsessed and passionate about entire ecosystems," Nicklen said recently in a phone interview from his home in British Columbia, Canada. "They're all connected. If you remove a top predator, that whole ecosystem below it can fall, but if you lose sea ice, you lose krill, you lose zooplankton, and that will cause ecosystems to crash, as well. They all need each other, and it's all disappearing."
When he's not on the frozen tundra snapping photos of polar bears or under the ice nose-to-nose with leopard seals, Nicklen tours the country, engaging and educating audiences about ecosystems and the animals who rely on them. Santa Barbarans have the opportunity to hear him when he comes to town as part of UCSB's Arts & Lectures' National Geographic Live! series. The following is a truncated version of the conversation we had in anticipation of his visit.
I marvel at why people don't automatically want to save wild animals and ecosystems. It's amazing to me that [people are] even having this debate. But things are improving. Six years ago, most of my lecture was on climate change, and I was trying to explain to people what climate change is, that it really is caused by us. Now I don't have to do that. I just show them how beautiful it is, how connected it is, what we're losing, and why we need to change our ways.
I love that many of your photos capture the animals' whimsy. Well, they're really intelligent, communicative beings, you know. We try to [say] that we're above them, and we're not. … I think that's why there's so much pressure on us right now — at least I put that on myself — to shoot these transformational, three-dimensional, powerful images that evoke an instant emotional response, because in that millisecond, you need to connect with people. And so if you shoot just another picture of a polar bear that's far away with a telephoto lens, it's just another ID shot of a bear. I need to grab people, transport them into National Geographic, or into SeaLegacy, and get people caring instantly.
What's SeaLegacy? SeaLegacy [sealegacy.org] is something Cristina Mittermeier, my partner, and I have started. … We're launching 45 expeditions in the next eight years, all funded by donor support … [We go] to beautiful places and celebrate what's there and why we need to protect it, as well as looking at the issues, like ghost nets, that are drifting on the oceans. We have a very ambitious plan over the next eight years.
Are kids pretty receptive when you show them your pictures? Because I'm with National Geographic, we're allowed to use their Instagram site, which has 10 million followers. And I can post a picture, for example, of a penguin that is dying, a baby penguin, and within three hours I had 422,000 "likes." I had 36,000 comments from teenagers who are angry at us adults for the mess we've left them. They care about this stuff, and yet they feel powerless because they're too young to vote. I think [a] crop of little mini-ecowarriors [is] coming.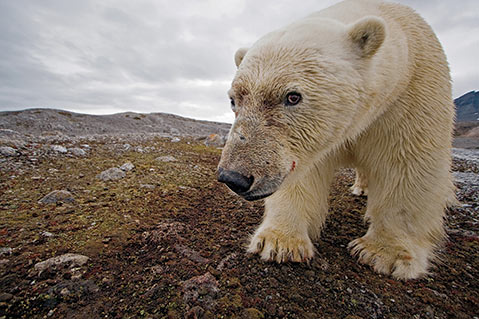 4·1·1
Paul Nicklen will appear Sunday, January 11, 3 p.m., at UCSB's Campbell Hall. Tickets: $25 (general public); $15 (UCSB students). For more information, call A&L at (805) 893-3535 or see artsandlectures.sa.ucsb.edu.