Dildo Wielded During City Council Meeting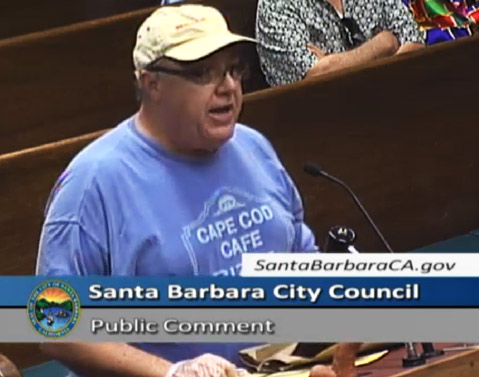 A middle-aged man identifying himself as a downtown business owner pulled out a large brown dildo during the City Council's public comment period, waving it about and slamming it on the lectern in front of him for dramatic emphasis. He wore clear plastic gloves at the time.
The man, who runs a candy store, explained that a family with two kids on State Street had been similarly accosted by a mentally ill homeless man. When Mayor Helene Schneider asked that he not display the dildo, he asked how it was acceptable on State Street but not in the council chambers. His point was that the council needed to do more about downtown the street people.