Outdoors
A Conversation with Best-Selling Author Robert Stone
From Montana to Hawaii, Barely a Trail Escapes His Notice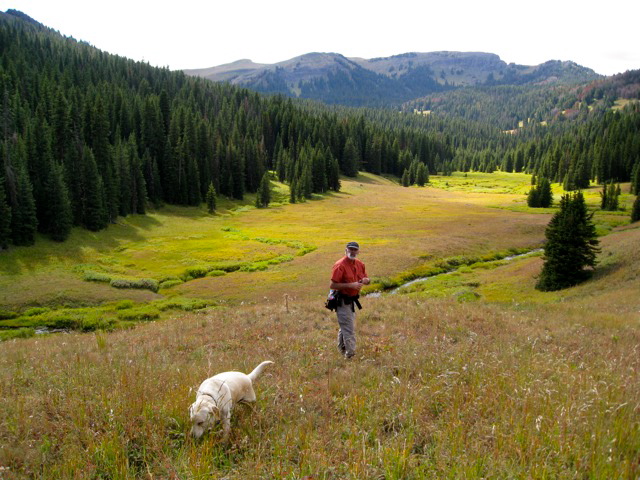 When part-time Californian Robert Stone decided to write a guidebook detailing the trails of his Montana residence, Red Lodge, in the early '90s, he did it as a summer hobby to supplement his real estate business. Now, 23 hiking guidebooks and multiple journalism awards later, the Los Angeles Times best-selling author writes full time as one of the nation's most successful outdoor writers; he's hiked and described thousands of miles of trails in the western United States and Hawaii. Stone — who next month will release new editions of his L.A. and San Luis Obispo books — talked to us about the joys of living life on the trail.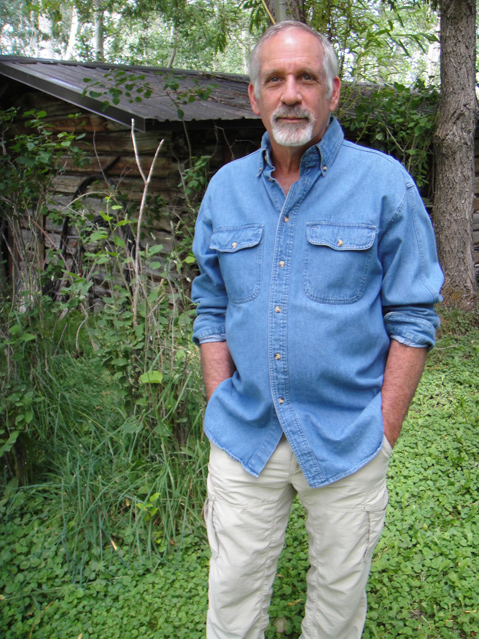 How did you start writing hiking books?
In '81 I moved to Montana outside Yellowstone, to a ski town called Red Lodge. In the early '90s, there were a lot of hiking trails around the area, but no one was explaining where they were or where they went, so I decided I would put out a little booklet with maybe 10 or 15 hikes to pick up a little spare change during the summer months. The book took off, so I did one on Yellowstone. When those two started selling, I sold my real estate office and went full time into hiking.
What's it like writing trail books for a living?
It's a discipline, it's work. I treated it like a job, hiking and laying out books for 40-50 hours a week. I devote myself full time to this. It's work, but I'm lucky — I love my work.
How has your approach changed since you started?
When I first began, I looked at each hike as an individual hike. Now I look at hikes as a connection to the geography of the land. Everything seems to be interconnected. My perspective on all those things are different. Originally, I would hike along a river or creek, and I would be following or writing what I'm doing; now I realize that creek or river has a story of its own, where its headwaters are, what's draining into it, where do they drain into. I think in much fuller concepts.
Do you have a favorite area to hike in?
Different ones evoke different emotions in me. You can't compare hiking along the coast to going along Yosemite, or when I'm spending summer in the Rocky Mountains. You know, Yellowstone, it's a national park for a reason. It's larger, it has uniquenesses that you won't find anywhere else. You're absolutely in awe of it. But at the same token, you hike in Santa Barbara, and you've got all these stream-fed drainages, San Roque Canyon, Mission Canyon, Cold Springs Canyons. You hike up in those, and they're just magical, especially if there's fog layers coming in. There are just so many different environments here, and all evoke different experiences and feelings.
For whom do you write?
The largest audience would be the everyperson: the mom with kids, the students moving here, or, of course, the hikers. I'm sure anybody who hikes this area can go through this area's book and find some hikes they didn't know about. Part of what I tried to do in every book is find little niches. Let's say in your neighborhood, there's one everyone goes. When I can find little nuggets like that, it's always really nice.
Are trails going to get more crowded as more and more people want to go outdoors?
Some trails get overrun, but for some reason the masses tend to clamor to the same six or so hikes. You can go over to them, and it's always parked up; if you don't get there early you almost feel like it's a freeway of people. Whereas you go to other hikes, and there's nobody there, it's all yours. Or you go hiking and after 15 minutes, there's no one around. The other answer is on local levels; many communities are buying up existing ranches, or when a new subdivision is made, they will create a trail system that is open to the public to get approvals for the subdivision. Those types of things are creating more and more trails to accommodate more and more people.
What changes do you hope to make to your books in the future?
Well, I realized I need to add GPS coordinates to trailheads so people can just plug it in and drive to them. I look at every one of my books, and I know the places where I can fine tune, fill it out, round it out a little better. I try to fill in the gaps where there are changes. Sometimes the Forest Service will reroute a trail because the original one has created erosion or danger to some animal or plant they're trying to protect. So they'll create a trail with more switchbacks, and all of a sudden what I had originally written is no longer true. There's always the changes fire creates, too.
Any scary animal encounters?
I've had situations like in Rockies where I've run into grizzly bear or moose. It's a bit of a predicament. In one I came up over the ridge — there was no one at the trailhead, and I was a mile and a half in, and I was only one out there — right up slope at the top there was a huge grizzly bear grazing. I mean huge. Luckily the wind was blowing from him to me, and I slowly backed down till I couldn't see him anymore. Once I was out of sight, I ran and got out of there.
The other, up there in Grand Teton National Park. Three quarters in on an 11-mile hike, I was coming down a canyon on a steep slope where the trail has cut into the slope, and there was a moose grazing there. Moose are very unpredictable. Everyone thinks they're docile and like Bullwinkle, but they're actually scarier than a bear. A moose will trample you. They are defensive. I couldn't back up, I didn't know what to do, I just started talking in a calm voice to him, letting him know it was okay, keep him mellow, started walking above the trail, as he moved up I kind of scooted past him … Luckily.
Have you ever gotten lost?
One time I was hiking in Sedona, and I was in these canyons, and they are like the size of a golf course. After a while they all started to look like one another; they're huge and vast, and it's the high desert. I was really lost. I didn't know on the way back, which canyons to turn out of. My dog was with me. I said, "Okay Chester, let's go home, let's go home." And he got all happy and got in front of me and trotted along and as soon as he took the bend I recognized where I was. He got me out of that mess.
What's the most important thing in writing your trail descriptions?
Job one is making sure that my directions will not get someone out there confused or lost. So, every one of my hikes has a map, every junction is clearly laid out. I'm always looking at what you see, what mountains are around you, what landmarks.
What kind of writing style do you go for?
I'm very straightforward. One of things I don't like is when trail guides start getting into flowery descriptions or get off on tangents about geology or history. Not that I don't enjoy that, but when I'm out on trail, I want to be focused on where I am or what I'm doing. I try to be concise, not flowery, and if I didn't like a hike, I won't include it in a book. I also don't recommend trails that are unmaintained or involve a lot of bushwhacking. I don't want to give a hike to somebody that's out of their league, so they keep pushing themselves into a predicament.
What do you attribute your popularity to?
I'm reliable, I'm dependable, and I'm also thorough. When you go through the Santa Barbara book, you'll find some nuggets in these communities from Montecito to Goleta that are neighborhood treasures. If you're not in that neighborhood, you don't even know it's there. If you're thinking of hikes here, you're thinking of Mission, Rattlesnake, the key places, or the coastal bluffs, but there are some charming forest and stream-fed oases around here that are tucked into neighborhoods.
What has been the effect on your life, positive or negative, of being a self-published author?
Everything is for good. I can't even think of a negative. I get to live my life free of having to have a cell phone — I have one, but I don't have to. I'm not on deadlines, I'm always ahead of schedule, I'm very self motivated. So the way it's changed my life is instead of having an office I have to go to, I get to hike all summer. Granted I have to write it, but a day of hiking then finding a restaurant that's fun to eat at is a blast. And then all winter I get to come to California. I feel very fortunate. I never take it for granted, ever, ever. Many times I'm out on the trail, and I realize I can't believe it, this is my office, I get to do this for a living. It's been the gift of gifts.
Are there areas you have yet to see that you are hoping to see?
There's two book s on the back burner that I would like to get to. One is the Santa Cruz area. The other is in the mountains all around Glacier National Park, not in the park but everything surrounding it. They're every bit as incredible as the park, but nobody goes there so there really isn't a book laying it out.
But there's so much. Frequently, when people found out who I am, they tell me where they are from, and they want me to do a book in an area they love. There's so many great areas; it's endless. But I'm just one person, and I can't cover everywhere. You know, large publishing companies, they'll hire to do these books and give an author's fee. But I do it all, so it's a one-man band. There's a woman who does my computer graphics, but she doesn't receive it till I've finished with all the maps, all the texts, everything is laid out, then I give it to her. She turns it into this product. It's just the two of us.
Let's say I'm intimidated by going outdoors. What might you say to people who are intimidated by hiking?
I've got a whole lot of hikes that are easy, half a mile, mile, two miles. In all my books, I try to cover the difficult hikes for the hardcore and the real easy ones for a mother with a baby in a stroller. If it's a beautiful place and easy to get to, it's in there.
What does the year look like for you publishing wise?
On March 7, the sixth edition of the L.A. book [came] out, 160 hikes. And the new San Luis Obispo comes out the following March 2016. I'm currently working on both Yellowstone and Sonoma, and those will be coming out in 2016. Right now I'm deciding what 2017 is going to be.