Arts & Entertainment
Throwback Thursday with Strung Out
Simi Valley Punkers Are Still Going Strong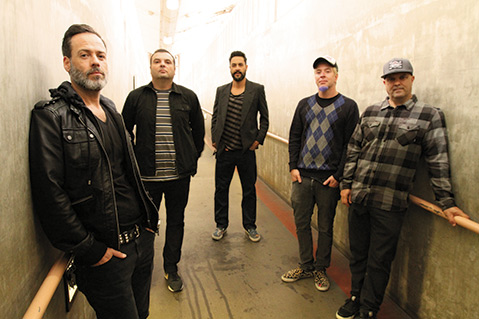 If you were an angsty teen in Southern California in the '90s, chances are Strung Out was blasting out of your car speakers at one point or another. Since forming in 1989, the Simi Valley punksters have been cranking out the kind of melodic hardcore that made screaming along at concerts a thing to do. I won't even start in on the slam dancing.
Say what you will about the throwback-y appeal of bands like Strung Out (and their still-going-strong Fat Wreck Chords contemporaries like NOFX and Lagwagon), but there's something strangely wonderful about revisiting this music many (many) years and life experiences later. For starters, it's still oddly invigorating, brimming with whiny vocals and crunchy guitar tones and chest-smacking, stadium-sized drum fills. It's also perfectly indicative of the time it exploded in, which means you can't help but get a little teary-eyed nostalgic listening to it.
But cry not, fellow '80s babies, because this Thursday, Strung Out is giving you the chance to relive your youth live and in person in Santa Barbara. The show comes on the heels of the band's eighth studio release, Transmission.Alpha.Delta., which dropped earlier this year. (Don't worry — they still sound exactly as you remember them.) I'm imagining the night is going to play out like a high school reunion for the Warped Tour set. In other words, expect a hot, sweaty, beer-swiggin' (because you can legally do that in bars now!) good time.
Strung Out plays Velvet Jones (423 State St.) on Thursday, April 2, with Masked Intruder and La Armada. The show starts at 7 p.m. and is ages 21 and up. For tickets and info, call (805) 965-8676 or visit velvet-jones.com.