Voices
Therapy's Not What You Think
Aspects of Counseling Often Scare People Off
People go to therapy for two basic reasons: They are in distress (due to a multitude of causes ranging from stress and disappointment to trauma or mental illness) or they want to take a closer look at their lives — to figure things out and to grow. "Therapy" is a word that often scares people off, and I'd like to briefly discuss why, with the intention of softening some of the stigma and encouraging those who could benefit from counseling to be more open to it.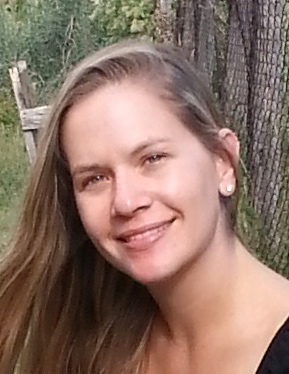 A Bad Experience A negative therapy experience with a previous therapist can make a person think that all therapy experiences will be bad. And understandably so. However, good therapists are in the business of repair, and a new therapist can — and will need to — help clients resolve their feelings about what went wrong before, so new work can be done.
Lame Pop Culture Images Depictions of therapists and therapy in pop culture — such as in movies and on TV — make therapy and therapists look ridiculous, sappy, invasive, embarrassing, pointless, or worse. As with all stereotypes, there is some basis of truth (1980s-style, in this case), but there are as many people who fall outside the stereotype as within.
Dread of The Couch Lots of people assume there is one basic way to do therapy (the sitting-on-a-couch-having-your-past-analyzed way), and this is unappealing. Many potential clients fear being "under a microscope" and dread questions like "And how does that make you feel?"
If this is you, the best course of action here is to share those qualms with your potential therapist. You might be surprised: Many (especially experiential and somatic or body-based therapists) dislike that structure, and they challenge the efficacy of traditional talk therapy, too. In experiential therapies, such as Gestalt, uprooting the past is unnecessary, since anything unresolved is here, now.
Why Pay a Stranger? "I get enough good advice from my friends/partner/mom. Why should I pay a stranger?" If you feel supported and listened to by people in your personal life, that is a very fortunate thing. Not all people need a therapist at all times!
One big difference between a therapist and friend, however, is that your therapist's utmost consideration is you: your well-being, needs, and expression. The therapeutic relationship is not your typical two-way street that most personal relationships aim to be. It is interactive, of course, and intimate, but your therapist's needs and development are not the focus of your therapy. Your therapy is about you, and a good therapist will not make her concerns yours.
No Time Many believe that exploring emotions and fears is indulgent, a show of weakness, and a waste of time. It's true in most cases that you have to be open to something for it to help you. If you think therapy is pointless for you, that's your business.
But maybe you can at least let a seed be planted, that someday, if you don't know where to turn, there are qualified people available to listen to you. They've taken a vow not to judge you, not share your secrets, and to be on your side, even when you're "at your worst." You may find this valuable someday.
And in the meantime, if someone in your life should want the support of a therapist, try not to give him or her a hard time about it. We all develop differently.
All good therapists understand the standards, ethics, education, training, and parameters required by the profession, but there are as many ways to practice therapy as there are therapists under the sun. Consider that every schoolteacher has a teaching degree, but the way each of them teaches has to do with his or her personality, values, beliefs, personal history, orientation, professional experiences, influences, unique training, goals, and, most importantly, the students.
The same is true for therapists. The field of psychotherapy is incredibly diverse. And the best therapists are "client centered," which means they adjust their approach and style based on what is most nourishing and effective for each particular client.
Joy Nickinson, MA, MFT Intern, specializes in self-care and relationship issues.