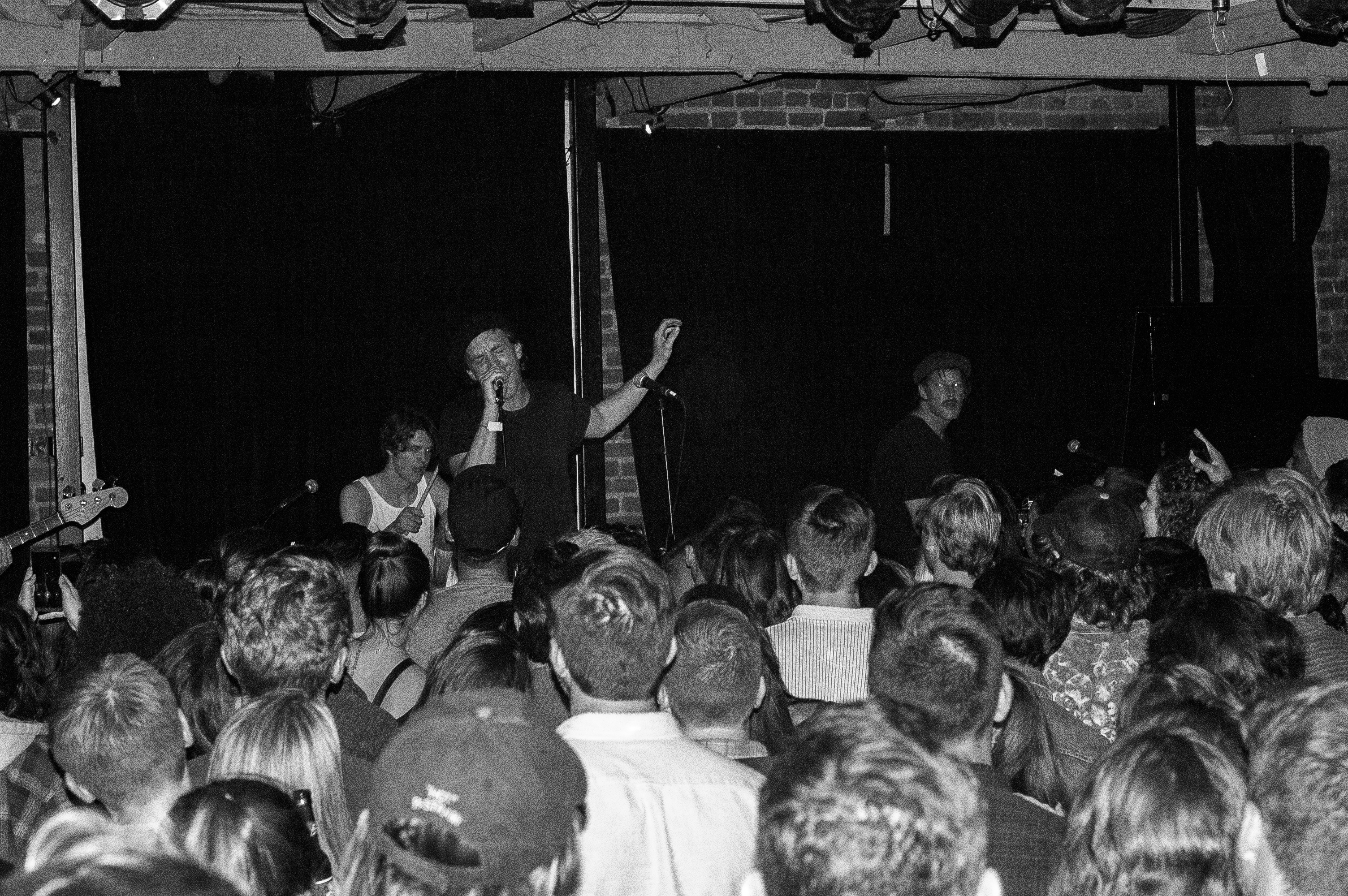 Santa Barbara natives Gardens and Villa returned home last Thursday to play SOhO Restaurant and Music Club–a homecoming party so popular that the venue sold out long before the show began.
The band was accompanied by fellow Santa Barbara indie group Dante Elephante, whose music is as wonderful and weird and their name implies. Dante Elephante opened the evening around 9:30 p.m. with upbeat surf rock, high energy, and wails that continued on throughout their set. Their performance was intense and they seemed just as excited—if not more–as the audience to be sweating the night away at SOhO. By the end of the band's hour-long set, lead singer Ruben Zarate was hoarse from screaming, throwing himself into his the set as if it were the most important performance of his life. While the audience didn't seem too familiar with the group's music before the show, I suspect they gained a substantial amount of new fans after their fresh, animated performance.
By the time Gardens and Villa took the stage, the dance floor was flooded with fans of the indie rock quintet–so much so that attendees poured out the doors of the venue and onto the patio. When the music kicked in, concertgoers shouted out the words to almost every song. The band, clearly pleased by the crowd's ecstatic reaction, broke out some new material, mixing in a handful of unheard songs with popular tracks such as "Orange Blossom" and "Cruise Ship." The band's new work promises to be just as well-received by fans as their previous music.
Throughout the set, the audience shouted out song requests–or more specifically, an enthusiastic and slightly drunk girl in the front row appealled for a flute solo. And although lead singer/flute player Chris Lynch didn't oblige, the band needed no gimmick to keep the crowd dancing. Although I must admit, Lynch's black beret was pretty rockin'.