News
Art Foundry Disappears While 'Hundreds of Thousands' in Debt
Tenant Skips Town; Property Owner Exploring Legal Options; Customers Filing Small-Claims Cases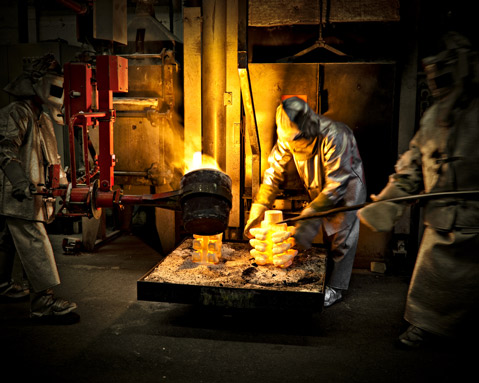 The operations of a popular Funk Zone art studio and event center recently unraveled in rapid and bizarre fashion, with former tenant Ian McTavish reportedly breaking his lease, skipping town, and dodging hundreds of thousands of dollars in rent. The owner of 120 Santa Barbara Street is now exploring his legal options, and nearly 20 clients who had booked the Santa Barbara Art Foundry warehouse space for weddings and exhibits are out their deposits and filing small-claims cases.
The building's management company sent letters to those clients last week, explaining McTavish likely "absconded with [the] deposits, and that it is our understanding that he will shortly be seeking bankruptcy protection." The letter states that Miramar Management, "as one of many parties who is owed money by SB Art Foundry," has been directed to contact McTavish's bankruptcy attorney, Christopher Gautschi, to levy complaints. "We suggest you follow suit," it reads.
Multiple attempts by The Santa Barbara Independent to reach McTavish and Gautschi have not been successful. According to sources, McTavish has also allegedly failed to pay artists who recently showed and sold work at the Foundry.
Miramar Management said the event space has already been leased to a new tenant, who "may be able to fulfill" clients' scheduled rentals. But, it said, "No guarantee can be made." The other half of the building at 116 Santa Barbara Street, which used to house the Foundry's workshop, remains vacant. An unnamed food and beverage business is expected to move in relatively soon. Fox Wine Co.'s tasting room nestled in a corner of the event area remains open for business.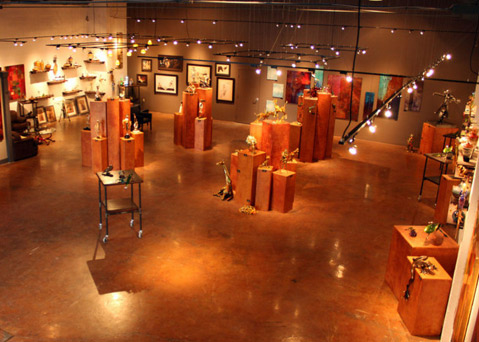 Joseph Corazza with Miramar Management declined to elaborate on the terms of McTavish's lease agreement and how he was able to rack up so much rent debt, saying only that it was a "big lease" and that missed payments "added up." Corazza did not provide the name of the building owner. When it was under McTavish's supervision, the Art Foundry featured a working studio where visitors could watch sculptors like Tim "The Frogman" Cotterill ply their trade. In the event space it would host art shows, recently showcasing Wallace Piatt and other Santa Barbara painters.
Camarillo resident Michael Crawford and his fiancée booked the Art Foundry in January for their upcoming wedding. They put down a $1,000 deposit and assumed all was well until they received Miramar Management's letter. "This is a lot of money for my fiancée and I," Crawford said. "We can't afford to lose it." The couple filed a small-claims case at the courthouse this week, right after the couple in front of them in line filed their own complaint against McTavish.
Crawford said he is a process server for a living, and that he spends much of his days tracking people down. But finding any kind of information on McTavish has proved surprisingly difficult, he said. "To me, he just looks like another white-collar criminal," Crawford declared. "I don't know how you get away from this unscathed." McTavish's ex-wife told The Independent on Wednesday that McTavish has left the country.
According to a press release published online when McTavish opened the Art Foundry in October 2013, he immigrated to Santa Barbara from Scotland in 1967. After graduating from Santa Barbara High School in 1973, he started an industrial foundry business in 1977 in Oxnard called Image Casting. He and his family then moved to Park City, Utah, and maintained a second home in Montecito. They recently returned to the South Coast full-time.
McTavish's now ex-wife, Jolie, and their son, Andy, helped run the Foundry's day-to-day operations. In phone interviews this week, Jolie said she has not been a part of the business for more than a year. She said she was "not involved" in the property's recent troubles. Andy said he stopped managing the Foundry in February, also explaining he is "not involved" in the lease debt and deposit issues. "I'm owed money, too," he claimed.