Capitol Letters
Disneyland Dems
Amid U.S. Senate Scrap, Santa Barbara Pols Jockey at State Convention
On Saturday night, hundreds of California Democrats and reporters in various stages of drunkenness packed the atrium lobby bar of the Anaheim Hilton, generating a collective clamor of conversation.
From time to time, the shrill cry of a war whoop — "woowoowoowoo!" — pierced the din, inevitably followed by cackles of laughter.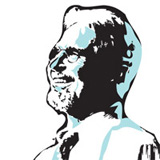 It signaled that someone else had just viewed a brief and murky iPhone video of the U.S. Senate wannabe and Orange County Representative Loretta Sanchez committing an OMG gaffe during an earlier appearance before the party's Indian-American ethnic caucus.
Sanchez is a 10-term veteran of the House whose, um, energetic campaign style is the political equivalent of a classic, manic Robin Williams performance; over the weekend, it led her to recount to the Asian-Indian-American delegates a story of how she'd headed to a meeting with one of their colleagues in the belief that he was a Native American. Ha, ha.
Instead of saying "Native American," unfortunately, she inexplicably put her hand over her mouth and voiced the noise those of a certain age make in the game called "Cowboys and Indians."
Ouch.
Given contemporary sensibilities and the influence of social media (not to mention the superficialities of political writers), the offensive Sanchez blunder buzzed through the 3,000 delegates, gathered a mile from Disneyland, and became the convention's dominant story.
Although she apologized in her convention speech the next day, it did not change the impression that her free-spirit style is ill-suited for a statewide race; neither did it improve her odds against perceived Democratic front-runner and attorney general Kamala Harris, whose mother ​— ​wait for it ​— ​migrated from India.
Still, there is something refreshing about a candidate willing to be spontaneous, in contrast to Harris and other politicians of the cautious, well-packaged ilk. The incident went viral, but its impact in the long campaign march to the 2016 election is unclear; what is clear is that the race promises blockbuster political entertainment.
THE GANG'S ALL HERE: One local Democrat who won't back Sanchez is county supervisor and 24th Congressional District contender Salud Carbajal.
I caught up with him in the bar, where he stood chatting with a political mentor, L.A. Representative Xavier Becerra, who is the fourth-ranking House Democrat and also weighing a possible Senate bid. Salud, asked about the Sanchez video, made a face and shook his head, saying he would not support her, regardless of what Becerra decides.
Both he and Mayor Helene Schneider spent much of the weekend working the convention.
Schneider hosted a coffee-and-cookies reception for about 40 delegates and partners Friday afternoon, saying she had come to "listen and learn" and to "meet as many people as I can."
"A lot of today was, 'Who are you?'" she said, adding that she'd invited many folks from San Luis Obispo County, "an area I know of, but I'm not from."
Salud tossed his own fête in the hotel's Mix Lounge Saturday night, and the contrast between the two events demonstrated his early lead in campaign organization. With free beer, wine, and appetizers, it drew a crowd of more than 100 people and spotlighted the chairs of the Santa Barbara, S.L.O., and Ventura county Democratic committees, all of whom individually already have endorsed Carbajal.
"He's worked to help build the party, instead of dumping all over it, like she has," said Daraka Larimore-Hall, S.B.'s Democratic chair, detailing past conflicts with the mayor over her refusals to support party-endorsed local candidates, or her moves to back allies against them.
Larimore-Hall, who also is secretary of the state Democratic Party, one of five top officers, said the key reason for candidates to attend the convention is to begin to build support in hopes of receiving its formal, statewide endorsement next year.
Despite recent declines in registration for both major parties, their endorsements remain extremely important signifiers at election time for what political junkies call "low-information voters," i.e., people with actual lives.
Besides Daraka, Helene, and Salud, Santa Barbara school boardmember Monique Limón had a high profile at the convention. A hopeful for the 37th State Assembly seat now held by Das Williams, who is termed out, Limón appeared to be the hardest-working woman in show business, dashing to receptions, caucuses, and meetings with elected officials, potential donors, and volunteers.
"She's a terrific candidate," said Larimore-Hall. "She's going to be a star."