Living
Fourth Annual Paddle for Sorel
Saturday Event Will Raise Funds for Santa Barbara Girl and Others Living with Rett Syndrome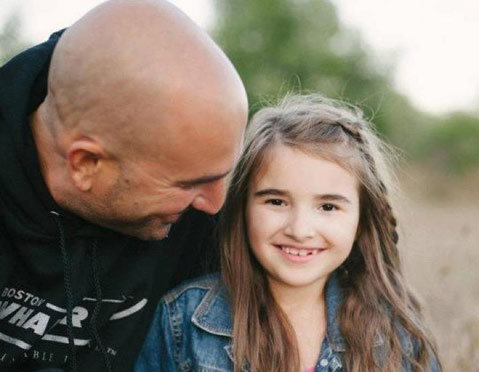 Sorel Kolendrianos is a Santa Barbara girl living with Rett syndrome, a neurodevelopmental disorder that generally causes a slowing of development, loss of certain functions, and often seizures. At 18 months, Sorel lost hope of walking, talking, and using her hands in a purposeful way.
Sorel is now nine-years-old, and though she's upbeat and resilient, her parents say, she still struggles. On Saturday the 20th, the fourth annual Paddle For Sorel will be held at 8:30 a.m.; the paddle-out will begin at the north end of Goleta Beach and conclude nine miles later at Leadbetter Beach.
The Kolendrianos family holds the paddle-out in honor of their daughter and all kids living with Rett syndrome in order to raise awareness and funds for continued research to discover a cure. They have asked that this year's donations be made to The Sorel Kolendrianos Medical Fund or rettsyndrome.org.
Sorel's dad, Chris Kolendrianos, came up with the idea of a paddle-out after he was involved with a few others. He stressed that it is all for fun and not a competition. "It is always cool because new people join in and whoever wants to come can," he said. "People do lay-down paddles and kayaking — it is really whatever you want to do."
Although Sorel has been in the hospital since last Saturday with a bad virus and will be unable to partake in her paddle, she has asked that the event still go on and she will join participants at Leadbetter Beach.
"We are so grateful for her, for her constant inspiration, for the strength in her legs that pushes her everyday," said Chris on his daughter's blog.