Briefs
Congressional Committee Blasts Oil Pipeline Safety Agency
'Swift Action' Demanded for New Safety Standards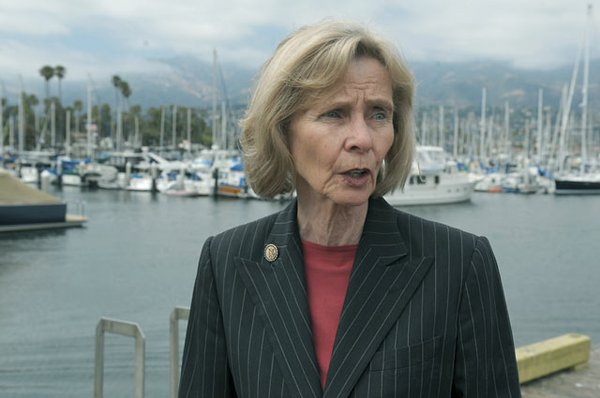 Six high-ranking members of the Congressional Committee of Energy and Commerce — a bipartisan commission that includes Santa Barbara Representative Lois Capps — sent a terse letter to the federal agency responsible for pipeline safety demanding an explanation why it failed to meet deadlines for 17 new safety standards mandated by Congress in 2011.
Among the mandates not addressed in a timely manner by the Pipeline and Hazardous Materials Safety Administration (PHMSA), according to the letter, are such regulatory hot-button issues as remote controlled shut-off valves, maximum allowable operating pressure verification, and accident notification timelines.
Joining Capps in signing the letter was Committee chair Fred Upton, a Republican from Michigan, whose district recently experienced a serious pipeline spill. Other Republicans include Ed Whitfield of Kentucky and Joe Barton of Texas. Democrats joining with Capps are Frank Pallone of New Jersey and Bobby Rush of Illinois.
Commenting on the All American Pipeline spill at Refugio on May 19, the letter states, "The incident raises questions about the delayed implementation of the Pipeline Safety, Regulatory Certainty and Job Creation Act of 2011." That measure included 42 specific pipeline safety improvements Congress wanted PHMSA to seriously study with an eye to promulgating new protective rules and regulations.
Congress set specific deadlines when these studies should be completed and action needed to be taken. Of the 42, 17 have not met the mandated deadlines. "This lack of Progress diminishes the public's confidence in the ability of our nation's leading safety and enforcement authority to administer its duties while adding to the uncertainty facing the regulated community."
Calls and emails to PHMSA for reaction have not yet been answered, but agency spokespersons have said in previous interviews that the time required to study and propose new rules is extremely complicated and arduous and requires considerable back-and-forth with affected stakeholders. Likewise, the agency has been swamped as domestic oil and gas production has skyrocketed in recent years.
Adding to PHMSA's woes has been turnover at the top and a shortage of trained pipeline inspectors sufficiently severe that Congress authorized the creation 100 new inspector positions. In addition, several states — California most notably — recently terminated an arrangement in which state pipeline inspectors would handle the inspection duties for federal pipelines in their respective states.
The Congressional letter was sent to Stacy Cummings, the new acting director of PHMSA and Shaun Donovan, director of the Office of Management and Budget. The committee members requested that both agency heads provide an explanation for the delays by July 14.