Briefs
Investigators Say Cody West Was Killed In Freak Accident
22-Year-Old Found Pinned Under His Car in a Drainage Canal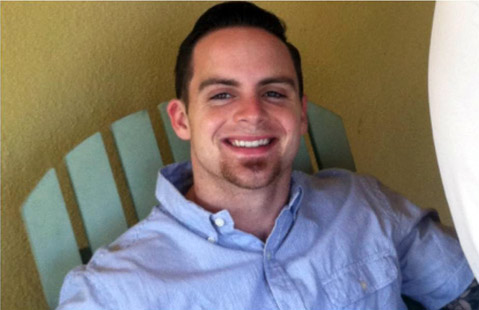 Santa Barbara authorities have closed the case on the tragic and bizarre death of Cody West. West was declared missing for five days this spring until his body was discovered pinned beneath his car at the bottom of a dry drainage ditch in Goleta.
A coroner report released this week says West, who had left a party on Avenida Gorrion road at around 3:30 a.m. on April 26, attempted to "push his car" along the nearby intersection of Los Carneros Road and Calle Real.
The report does not explain why West may have been pushing his car, but it notes he purchased the Audi sedan just two weeks prior, he was inexperienced in driving a stick shift, and he had recently experienced problems with the car's clutch. The report also states West had told his friends at the party that he was going to take an Uber home.
"Somehow," the report states, "[West] placed himself behind his vehicle and as a result was forced off the roadway." Both West and his car tumbled into a cement drainage ditch that runs under the intersection. He landed first, and the car fell on top of him, the report says. West died at the scene of blunt force trauma, and despite nearly a week of intensive search efforts by the Santa Barbara Sheriff's Office, his body was not discovered until May 1.
A toxicology report is included in the coroner investigation. However, in accordance with the wishes of West's family, The Independent is not publishing the results.
"Cody was a very loved and loving person," West's mother, Juliet, wrote in a letter to Santa Barbara media organizations. "He was a talented and hard worker, a devoted son, brother, uncle, and friend. He had large presence and his absence is breaking our hearts." Cody was alone in his accident, and there were no other victims, Juliet explained. Broadcasting the toxicology results would undermine his reputation, dignity, and memory, she said.