Briefs
Chumash Celebrate Opening of New Cultural Exhibit at Bacara
Mini-Museum and Nature Walk Teach Visitors about Chumash Lifestyles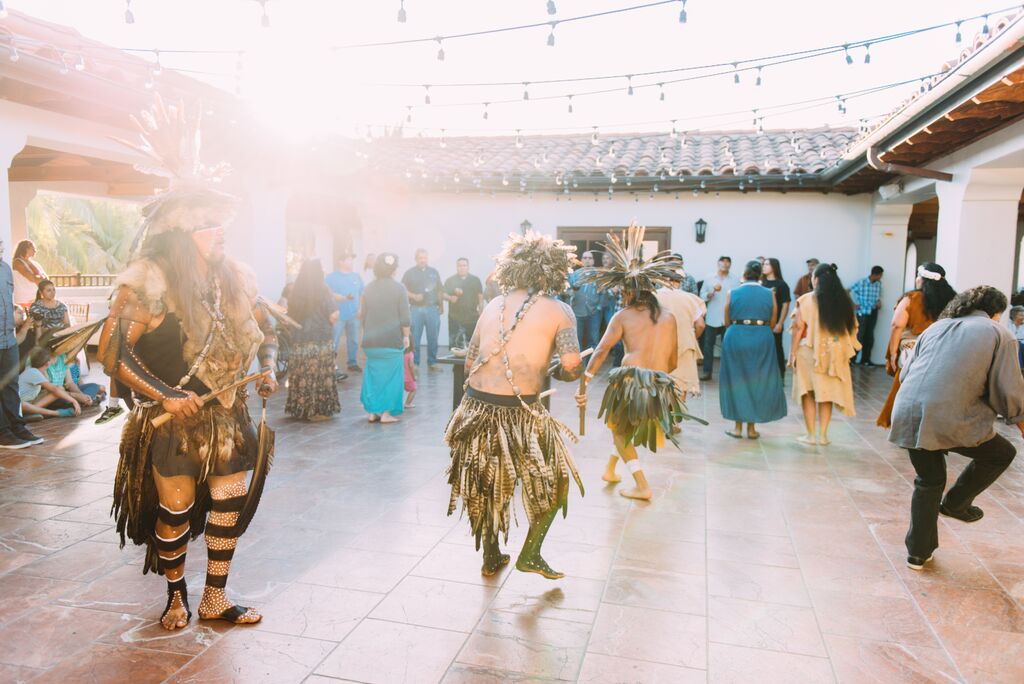 Celebrating a cross-cultural reaffirmation of the Chumash people's ancestral presence upon the Gaviota Coast, tribal affiliates, hotel staffers, and members of the community at large gathered to commemorate the opening of a permanent Chumash cultural exhibit and nature walk at the Bacara Resort and Spa. Last Thursday, members of Chumash tribal communities and the Bacara co-hosted an evening of dance and ritual songs celebrating the new exhibitions at the resort, which sits upon the Tecolote Canyon land once known as Hel'apunitse.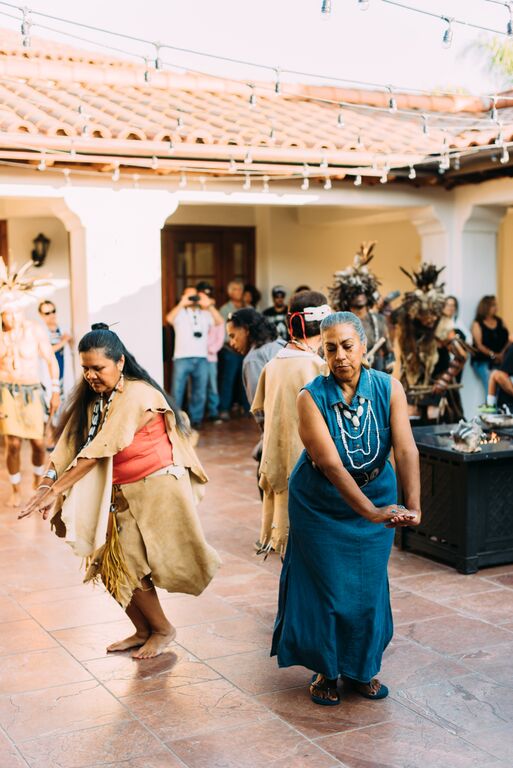 Featuring a mix of modern jewelry, traditional relics, and native plant displays, the museum and garden installations serve to educate visitors on historical and contemporary Chumash life. They are the first public educational displays of their kind to be entirely developed, designed, and curated by Chumash academics, artists, and culture bearers. Together, the exhibit and nature walk acknowledge the Chumash tribe's ancestors as the original inhabitants of the region, as well as detail the evolution of their present-day culture.
"Today's travelers seek an enriching experience," said Bacara managing director Kathleen Cochran in a statement. "We are thrilled these projects will allow hotel guests and local residents to learn more about the culture of Chumash people — past and present."
The cultural exhibit, located in the lobby, is a 309-square-foot mini-museum featuring photos, jewelry, a tomol paddle, and dance regalia from the tribal communities of Samala, Shmuwich, Micqanaqa'n, and Tityutityu Tilhini, as well as a revolving display on modern-day Chumash lifestyles. The exhibit was curated by Dr. Deana Dartt and designed by Tima Link, both of the Coastal Band of Chumash.
The exhibit serves to "show our living culture," said Link, who described the display as a space for Chumash people to have a voice in their ancestral lands and as a place for others to learn about them. "Anyone can come here and see who we are," she said.
The exhibit is joined with a quarter-mile nature walk located on the south side of the resort. The walk highlights native plants used in traditional Chumash life such as Matilija poppy, coyote brush, and sycamore.
Mati Waiya, Founder and Executive Director of the Wishtoyo Foundation, said the exhibit comes at a time when the Chumash are faced with the dual challenge of carrying the pain of the past while seeking the "unity of all people." "We need to be that example to our ancestors who are no longer here, and to those not yet born," he said.
The exhibits come amidst controversy currently stirring between the Santa Ynez Band of Chumash and Santa Ynez Valley residents over contested land use and governance. Exhibit contributor and Tecolote Canyon preservationist John Ruiz said efforts like these are needed to bridge cultural gaps. "The more we can educate each other, the more we can get along," he said.