Voices
Solve Air Pollution with 21st Century Tech
Environmental Justice Delayed Is Justice Denied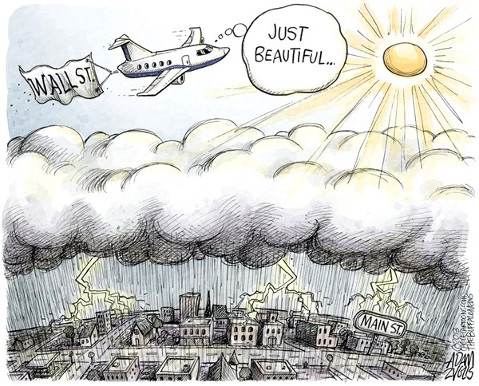 It's often said justice delayed is justice denied. For millions who live in disadvantaged California communities, environmental justice, protection from the noxious effects of air pollution, and other ambient toxins is long overdue.
It has been more than 20 years since President Clinton signed Executive Order 12898, which focused federal attention on environmental and human health effects to minority and low-income populations. The goal of environmental justice was clearly stated: protection, fair treatment, and meaningful involvement for all communities.
Two decades later, communities across the country continue to be unnecessarily exposed to pollution that threatens their health and quality of life. The unequal burden of pollution is starkly evident in low-income communities.
While California has long been an environmental leader and its policies have even served as models for other governments, the state's track record in tackling environmental justice issues leaves plenty of room for improvement, particularly when it comes to air pollution.
The children of disadvantaged communities suffer disproportionately from asthma and other illnesses, partly from poverty, but also from the air pollution created by the myriad refineries, ports, freeways, and rail yards that have become signature features in the "poor part of town."
According to the American Lung Association's 2015 State of the Air report, California retains the embarrassing distinction of being home to the nation's worst air. Places such as Bakersfield, Fresno, Long Beach, Los Angeles, Modesto, Oakland, Sacramento, San Francisco, San Jose, Riverside, and Visalia sit atop the inglorious lists of America's most polluted cities.
In the San Joaquin Valley, one recent study found ozone levels exceeding the federal standard caused 460 premature deaths per year. The same study concluded the annual economic cost to the region of health complications and lost productivity due to unhealthy air was over $3 billion.
In East Los Angeles, Boyle Heights has some of the worst air pollution in the state. Surrounded by a freeway interchange that carries over 500,000 cars and trucks each day, the risk of pollution-related disease — asthma, heart disease, respiratory distress, cancer — and premature death is two to three times higher than for the general population.
Consider these sobering statistics:
• Diesel exhaust contains more than 40 toxic air contaminants, including many known or suspected cancer-causing substances.
• The I-710 freeway passes through 15 cities and areas with a population of over 1 million residents — about 70 percent of which are minority and disproportionately low income.
• California Department of Public Health data shows 2010 statewide asthma hospitalizations costs were over $1 billion.
• The Ports of Long Beach and Los Angeles are the source of 20 percent of diesel particulate emissions in Southern California.
• In Santa Barbara, housing near freeways is equally impacted by the pollution from passing vehicles.
So what are we to do? And how do we help those who need our help the most?
One California legislator, Assemblymember Henry T. Perea, is confronting what has been clearly identified as one of the largest sources of air pollution: heavy-duty trucks. These hulking highway behemoths belch out 40 percent of the state's air pollution and 20 percent of the greenhouse gases. The legislation would increase funding for cleaner technologies in heavy-duty transportation. New technology can help make California's air cleaner right now by getting older, high-polluting trucks off the road and displacing diesel with a lower-carbon and non-petroleum fuel that can help us meet emission reduction goals.
The Clean Truck Act is a strong measure to simultaneously reduce air pollution and greenhouse gas emissions. The bill has made its way through the Assembly and Senate and is headed to the Senate Appropriations committee. A legion of supporters across the state including community groups, regional air quality agencies, health care organizations, municipalities, and business organizations are hopeful it will be approved and sent to Governor Brown for his signature.
A good friend liked to say, "Caring may be good, but doing something is even better." It's time to act, and AB 857, the Clean Truck Act, will provide the incentives needed for the trucking industry to replace diesel vehicles with cleaner, more efficient transportation. The result would be cleaner air, reduced pollution, less greenhouse gases, and healthier communities for all Californians, especially the poor.
Californians should expect our environmentally-focused governor — a man of great conscience who recently met with Pope Francis on environmental justice — will sign AB 857 without delay lest justice again be denied, continuing to place the unequal burden of pollution on low-income communities.
Dolores Huerta is an activist and labor leader who cofounded what would become the United Farm Workers. Bishop Juan Carlos Mendez is founder of Churches in Action, a vocal advocate for the hungry and displaced. Elvia Barboa is executive director of Padres Contra El Cancer, an organization committed to improving the quality of life for Latino children with cancer and their families. Ed Avila is president of the Alliance for a Better Community (ABC). ABC promotes equity for Latinos in education, health, economic development, and civic engagement.