Arts & Entertainment
Chamber Orchestra Opens Season with Fire & Ice
Program Includes Stravinsky, Mendelssohn, and Schumann
The classical music world thrives on routine. For fellows at the Music Academy of the West, that means Picnic Concerts on Fridays, Festival Orchestra concerts on Saturdays, and, whether it's called Tuesdays @ 8 or not, faculty recitals on Tuesday. For years, the Santa Barbara Chamber Orchestra (SBCO) has filled that same slot during the regular fall-spring concert season, scheduling its concerts for Tuesday evenings and getting onstage at the slightly gentler hour of 7:30 p.m. It's a grand tradition, and it's not going away, but this Saturday, October 3, it will be interrupted for one performance, the Fire and Ice–themed season opener, which features Igor Stravinsky's The Firebird Suite, the overture to Felix Mendelssohn's ballet A Midsummer Night's Dream, and the Symphony No. 4 in D Minor of Robert Schumann.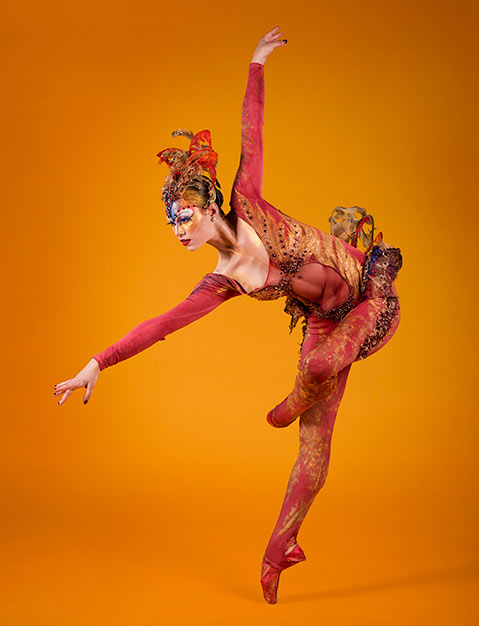 In celebration of its 37th season, and of an amazing 33 years continuously under the baton of maestro Heiichiro Ohyama, the SBCO is taking this unusual weekend-night date festively, with a Fire & Ice–themed pre-party beginning at 5:30 p.m. and featuring dancers from the State Street Ballet performing excerpts from both The Firebird and A Midsummer Night's Dream. If all this sounds a little over-the-top, blame SBCO's new executive director, Kevin Marvin, who arrives with the goal of expanding the audience for this venerable and first-rate organization. He even hints that there may be something of interest for those who follow the latest developments in automotive engineering. (Hint: It's fast, but you'll never hear it go vroom.)
At the core of this event, however, is a set of gloriously advanced and meticulously paired musical compositions — just the kind of program at which Ohyama and his musicians excel. The Firebird was Stravinsky's first big hit, the ballet that launched his game-changing collaboration with Sergei Diaghilev and the Ballets Russes. It's dark and hypnotic and vibrant and kaleidoscopic all at once, as fine an example of musical modernism as exists in the repertoire. Hearing these musicians dig into it will be a treat.
Mendelssohn's alternately lyrical and humorous ballet score for Shakespeare's A Midsummer Night's Dream is equally irresistible, and Schumann's Symphony No. 4 will ground the whole evening firmly in the canon of late romanticism.
What keeps the audience for the Santa Barbara Chamber Orchestra enthused is the connection between maestro Ohyama and his musicians. Principal violist Erik Rynearson told me that he feels "there is no better place to learn and thrive as a musician in Southern California than with Heiichiro and the Santa Barbara Chamber Orchestra." When asked about the music on this particular program, Rynearson added something in a poetical vein but that might also refer to the Lobero's state-of-the-art air conditioning, considering the weather we have been having. He said that "we will all feel the wind in our hair as the Firebird takes flight!"
4·1·1
The Santa Barbara Chamber Orchestra appears at the Lobero Theatre (33 E. Canon Perdido St.) on Saturday, October 3, at 7:30 p.m. For tickets and information, visit lobero.com or call (805) 963-0761. To learn more about the Fire & Ice event at 5:30 p.m., call (805) 966-2441.