Arts & Entertainment
Fernandio Viciconte Comes to Seven Bar
Portland Singer Triumphs Over Health Concerns With Warm New Album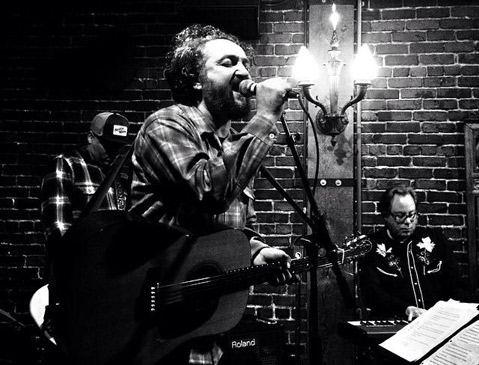 Fernando Viciconte knows how to fight a good fight, and he let The Independent know that he's bringing his passion to Seven Bar and Lounge on Wednesday, October 7.
After years of struggling with his health, the acclaimed Portland, Oregon artist conquered a throat condition after undergoing major surgery. Drawing on a deep and reflective muse, Viciconte's new album, Leave the Radio On, feels like sitting next to a warm, crackling fireplace while a mean winter wind bites at the windowsills.
"My old albums are more in the Americana realm, Neil Young and Crazy Horse vibes, but this record is definitely more of a pysch-rock record, 60's, Byrds psychadelia," he said. The album is composed with a tasteful mix of modern 90's rock influence, hints of The Beatles' "She's so Heavy"/"Helter Skelter" psych, and Latin guitars and horns.
The record undeniably contains these classic sounds due to the production help of Peter Buck and Scott McCoy of R.E.M., and Mike Coykendall from M. Ward. The guitar tones on "Burned out Love" have Peter Buck written all over them, they're absolutely succulent. Not only does Viciconte nail American psych-rock down on Leave the Radio On, but he utilizes the influence of his heritage of Argentinean music and mariachi music: "There's a band from Argentina from 1971 called Pescado Rabioso and Luis Spinetta, they were a big part of the early psychedelic scene in Argentina. On the album, the song 'So Loud' takes from that style, and I'm influenced by mariachi music, so on 'El Interior' there's a lot of that kind of desert sound with the mariachi horns."
Viciconte has a sound that pulls at your heart with deep love, desire, and nostalgia. The album sounds as if it were already one of your favorites, but for some reason it was lost underneath the front seat of the car for years. And oh boy, aren't you glad you finally found it again.