Briefs
Donation to Palm Spring Air Museum Preceded Plane Crash
Vietnam War Vet Bob Trimble had just Delivered POI/MIA Bracelet
Accurate Aviation General Manager and Vietnam War veteran Bob Trimble, 71, was returning from the Palm Spring Air Museum where he had donated a fellow soldier's Prisoner of War/Missing in Action (POI/MIA) bracelet when his small plane crashed in the San Bernardino Mountains Saturday killing himself and 50-year-old Terri Day, an Accurate Aviation employee, The Desert Sun reported.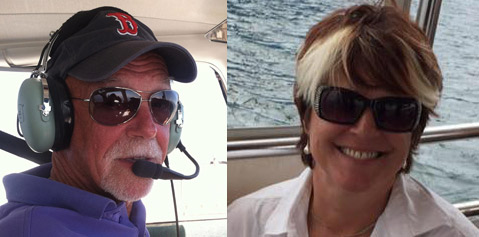 The two had flown in Trimble's Piper PA-28R-180 plane to Palm Springs that day so that Trimble could donate a POI/MIA that belonged to U.S. Army Specialist 4 David Lee Scott, with whom he had served in the Vietnam War, according to The Desert Sun and a prepared statement from Accurate Aviation. Trimble wore the bracelet for many years after Scott was declared Missing In Action after an attack on Vietnam's North Central Coast. On Saturday, Trimble had donated the keepsake to the Palm Springs Air Museum's POI/MIA bracelet project, as stated in The Desert Sun.
Remembered as "an avid pilot and aircraft lover," Trimble also served as a faculty member at SBCC's Department of Alcohol and Drug Counseling, where he worked with community members in recovery. At the time of his death, Trimble had also served his community for 14 years as Executive Director of Thresholds to Recovery and for 10 years as supervisor of the Santa Barbara Sheriff's Treatment Program.
Day, remembered by coworkers, friends, and family "for her love of life and sense of humor," enjoyed attending football games and rock n' roll concerts. Although she had recently moved to California, she had already had a meaningful impact on her community, her company said of her in a prepared statement. Day was recently engaged to Tom McGregor, President of Accurate Aviation.
A prepared statement from Accurate Aviation attributed the plane crash to suspected poor weather conditions that day. Because of the area's harsh terrain, investigators were unable to reach the crash site until Sunday.
"The loss of these two remarkable individuals continues to be a shock to family and friends. To Bob and Terri: 'Blue skies and tailwinds.' The Accurate Aviation family will miss you both dearly," the company said.
Memorial details for Bob Trimble and Terri Day are soon to be released.