Drink
Break Out the Bubbly
Sparkling Sips from Santa Barbara and Champagne, France, for the Holiday Season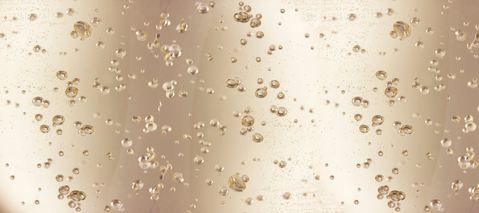 Champagne is a mysterious temptress.
Whether it's the "real" stuff, from Champagne, France, or sparkling wine from, say, our own Sta. Rita Hills, the formula to achieving greatness is impossible to plot. There's the complicated physical process — involving riddling, disgorging, tirage, and other masochistic steps unnecessary in still wine — plus the patience demanded by an extended aging process, a bit in barrel, but mostly in bottle. Then there's the end result, where yeast, fruit, effervescence, alcohol, acidity, and minerality must swirl together in harmony.
There's no paint-by-numbers protocol to doing it right, nor official boxes to check off when evaluating a sip. But when a truly fine bubbly graces your lips, you simply know it. Your tongue stands at attention, your mind does a double take, and your fingers quickly reach for more.
Thanks in large part to the early-20th-century marketing efforts of major Champagne houses — whose culture-changing campaigns are detailed in the great documentary A Year in Champagne — the world associates sparkling wine with celebrations, particularly New Year's Eve. So we've officially entered the season of bubbles, although a good bottle is perfectly acceptable for any Tuesday night in April, as well. Trust us — when you find a winner, you won't want to share it anyway.
To help you prepare, we offer these two primers.
• Santa Barbara Sparklers for the Holidays – A rundown of regional bubblies to pour this season.
• Tips on Champagne Buying – What to look for when in the market for French bubbly, based on a recent Wine Cask tasting.