Opinion
Hullabaloo at City Hall
Santa Barbara Has Had Male Mayors Before, Too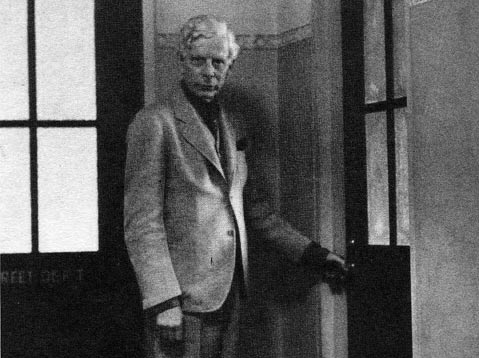 LAST MAN: The other night I ran into Santa Barbara's last male mayor. Quick now, who was it, and what happened to him?
Answer: Hal Conklin, a very nice guy but unlucky. Shortly after being elected mayor in 1993, he was challenged over the term-limits ordinance. After losing a court battle, he resigned a year later but has remained active in civic affairs here and around California.
Aside from that, we've had a steady run of women mayors. Before him there was Sheila Lodge, whom I also saw at the Celebration of Life for my late wife, Sue. Sheila must be setting a record for City Hall longevity.
After serving on the Planning Commission, then City Council, then as mayor starting in 1981, Sheila kept active and is now a strong voice on the Planning Commission.
After Conklin, there were Harriet Miller (1995-2001), Marty Blum (2002-2010), now on the City College Board of Trustees, and the current incumbent, Helene Schneider. She's running for Congress, hoping to replace still another woman, Lois Capps, who's been our rep in the House of Representatives since the earth cooled.
Santa Barbara elections are traditionally polite as tea parties, and candidates on the fringe normally don't do well.
But back in 1935 a hullabaloo burst over City Hall. Seventeen months of hell began five minutes after midnight on June 1. That's when newly elected Mayor Edmund O. Hanson arrived with what local historian Walker A. Tompkins said was "a squad of armed henchmen to seize City Hall."
Vowing to "clean out City Hall," Hanson had waged what Tompkins called "a vituperative and at times slanderous campaign of mud-slinging." He even had the guts to take on the powerful T.M. Storke, owner of the daily paper that became the Santa Barbara News-Press.
First off, Hanson fired police chief Jess Butts and most department heads. And this was even before dawn broke over De la Guerra Plaza.
By the time the City Council met at 10 a.m., the shocking news had spread, and a crowd of 1,600 had gathered in the Plaza, listening via loudspeakers set up on the balcony.
Hanson, running on a reform ticket, told the crowd, "I do not intend to see tax money spent on a yacht harbor for the wealthy few, to the ruination of our public beaches and the detriment of our mothers and children.
"I will also build a municipal comfort station in the Plaza, in front of the Daily News building, for the convenience of the public." That would mean that Storke would look down from his office to a public toilet, an odious insult to the proud Storke.
To my knowledge, that never happened. The City Council rebelled, challenging Hanson's right to fire department heads. After months of turmoil, a recall election was held on April Fools' Day, 1936.
Hanson survived, but four council members were ousted. Now the mayor became insufferably arrogant and began criticizing Superior Court judges, but he soon found himself in hot water. Facing contempt-of-court charges and a possible jail sentence, he resigned on December 10, 1936.
Patrick J. Maher was named to succeed him and proved to be so popular that he served five two-year terms. Calm returned to City Hall. Hanson died in Long Beach in 1946, a decade after raising hell at City Hall.
PINK MARTINI: No, not a drink but a heady brew of music, a group that UCSB Arts & Lectures brings every year. They'll be at the Arlington Theatre tonight, December 3, at 8 p.m. Don't leave early, or you'll miss their exciting standard closing number, "Brazil."
THANK YOU, ALL: The flow of messages and cards expressing condolences over the too-soon death of Sue, especially from my mates at The Independent, are helping me cope with her loss.