One of the great pleasures of working at The Santa Barbara Independent is the degree to which it exposes one to life's rich pageant. As colorful as the news that occurs every day outside in Santa Barbara may be, what happens inside this office never fails to achieve its own potent level of interest. For example, witness the range of subjects and styles covered by the four volumes considered below. Each of these new books was published this season, and people who have written extensively for this paper wrote all of them. Josef Woodard's Fringe Beat set the paper's record for longest-running culture column by an individual author. Hannah Tennant-Moore delivered many great news stories and was a steady presence under deadline pressure as a news editor. Michael Smith, longtime theater critic at the Village Voice, was the Independent's arts editor for several crucial early years, and Ashleigh Brilliant's Pot-Shots have at various times been proudly featured in our pages. Taken together, these new books indicate just how eclectic we can be.

Charles Lloyd: A Wild, Blatant Truth by Josef Woodard. Silman-James Press: Los Angeles. Can it be a coincidence that these two figures on the international jazz scene, one a great and lauded artist, the other an experienced and respected critic, found one another here in Santa Barbara? The matches, both of author to subject and of these two men to this city, are perfection. Only someone with Josef Woodard's broad range of interests, remarkable memory for people and music, and long-term tenacity could have stayed with a project like documenting Charles Lloyd's extraordinary life. The book deftly weaves together a series of interviews with Lloyd and his wife, Dorothy Darr, taken over decades with testimony from a galaxy of Lloyd's distinguished fellow musicians, thus managing to develop something like a master narrative for the man's admittedly discontinuous, sometimes even hidden life story.
Few musicians in any genre can claim Lloyd's breadth of experience, and Woodard has the ears to hear and appreciate all of it, from the Memphis boyhood when Lloyd heard such early blues greats as Howlin' Wolf to his groundbreaking appearances with the Charles Lloyd Quartet alongside psychedelic rockers like Moby Grape, Jefferson Airplane, and the Grateful Dead. Careful to respect his subject's right to his own often forceful opinions, Woodard nevertheless provides the historical context by which this musical giant, whose works span not only decades but generations of cultural change, can at last be properly appreciated. Charles Lloyd: A Wild, Blatant Truth is a must for anyone who wants to understand the genius whose collaborative impulse influenced such musicians as Keith Jarrett, Michel Petrucciani, Jack DeJohnette, Cecil McBee, and Miles Davis.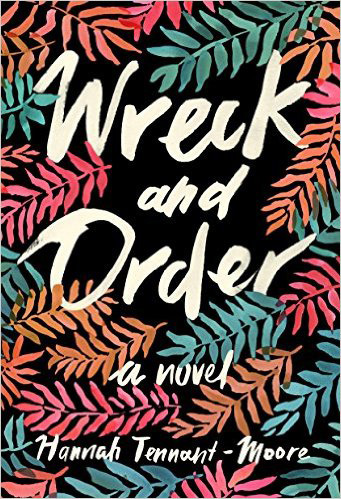 Wreck and Order by Hannah Tennant-Moore. Hogarth: New York. Hogarth, a prestige imprint at Penguin Random House that's devoted to hot new literary fiction, will publish Hannah Tennant-Moore's debut novel on February 9, 2016. For a young novelist, this is a heady achievement. Tennant-Moore is on a list that's already crowded with Booker nominees and National Book Critics Circle Award winners, and Wreck and Order looks likely to get the same kind of elite attention.
To the author's credit, that's in many ways the least interesting thing about this compulsively readable, at times shocking first-person narrative. Far from being some genteel experiment with fictional form or a sentimental account of coming of age, this is instead the first novel as shot across the bow, an opening salvo in what promises to be a contrarian career. Protagonist Elsie Shore is a financially independent young woman who trades the typical four-year-college route for a series of increasingly wild adventures, many of them carnal.
Beginning in a Carpinteria dive bar, and ranging as far abroad from our region as Brooklyn and Sri Lanka, Wreck and Order provides a glimpse inside the head of a brilliant, highly critical millennial mind that's driven by alternating impulses of "lust and rage." Lest this sound overly harsh, know that Elsie is also an extraordinarily good listener, especially to the broken English spoken by her best friend in Sri Lanka, Suriya.
The novel's forthright candor about sexuality can't be separated from its equally direct approach to contemporary politics. In fact, the connection between the two may be the one sure thing in Elsie Shore's perpetual oscillations. One minute she's getting a bikini wax, and the next she's imagining "that the strips of hot wax were being applied and yanked against my will" in a secret CIA prison or Abu Ghraib or Guantanamo. It's Tennant-Moore's breathtaking command of the syntax of the long sentence that makes the book so readable. Elsie's sinuous, ever-surprising thoughts wind over and over again into paragraph-long arabesques, and the effect is near hypnotic. Expect it to make a big splash among aficionados of serious fiction in 2016.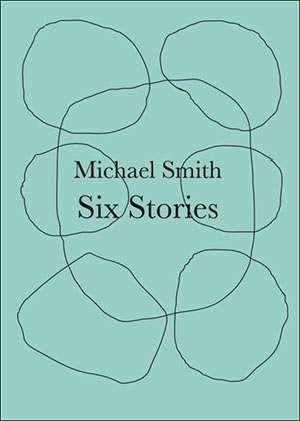 Six Stories by Michael Smith. Fast Books: Silverton, Oregon. Lest you think that Hannah Tennant-Moore represents some kind of anomaly in the life of The Independent, I present Michael Smith's latest collection, published privately in a small run by his own imprint on the occasion of his 80th birthday. Six Stories could be classified as experimental fiction, or fictionalized memoir, but its highly artful, surrealistic prose feels more lived-in than either of those labels would imply.
This freewheeling approach to free indirect discourse has been the preferred genre of many great American poets for a while now. I'm thinking in particular of John Ashbery, Frank O'Hara, and even Joan Didion, as Smith neatly conjoins the New York school with the best of the modern West Coast essay. The long second story, "The Day We Almost Did It," captures the bicoastal, bisexual, drug-infused atmosphere of the late '60s and early '70s with flair and abandon. People smoke joints, have affairs, take acid, and head off to study with the likes of R.D. Laing. The plays in these stories often involve nudity, and Smith, who was an influential critic at a crucial moment in the development of American theater, sees — and sees through — it all. This is a masterful collection that puts Michael Smith on a par with some of the late 20th century's most acclaimed chroniclers. For those who enjoyed Bob Dylan's memoirs, or Patti Smith's, this one's for you.
Short Flights: Thirty-Two Modern Writers Share Aphorisms of Insight, Inspiration, and Wit. Schaffner Press: Tucson, Arizona. Santa Barbara resident Ashleigh Brilliant may only be one of the 32 contributors to this lively volume, but you can't blame him for being proud of his record in the field of the aphorism. In his chosen form, the self-invented "Pot-Shot," which is an original aphorism of 17 words or fewer, he has been extraordinarily prolific, with more than 10,000 such nuggets written, published, and copyrighted since 1967. Many of these have appeared in The Independent and other alternative newsweeklies. To select one to represent them all is a fool's labor, and acknowledging that I am just the fool for the job, I submit this: "There's only one everything." Brilliant will be signing copies, greeting friends, and accepting congratulations on the occasion of his 82nd birthday at Tecolote Book Shop (1470 E. Valley Rd., Ste. 52) on Saturday, December 12, at 3 p.m.