News
Alleged Northern California Meth Suppliers Arrested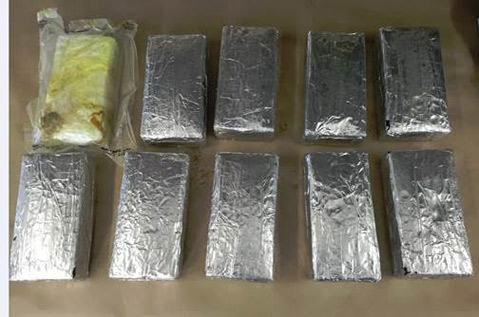 Two alleged meth suppliers from the Northern California town of Jackson — Jose Manuel Feito-Herrera, 37, and Jose Luis Gomez, 50 — were arrested Wednesday on charges including conspiring to sell methamphetamine in Santa Barbara County. Their arrests by Santa Barbara Police detectives came on the heels of a month-long investigation by the police's Narcotics Unit. That investigation began when detectives learned Northern California drug suppliers were planning to sell narcotics within the City of Santa Barbara on Tuesday, December 8.
On the morning of December 8, SBPD detectives, Sheriff's Office detectives, and the Santa Barbara Regional Crime Apprehension Team (SBRCAT) found Feito-Herrera and Gomez in a car in a restaurant parking lot on the 500 block of North Milpas Street, city police spokesperson Riley Harwood said in a prepared statement. According to Harwood, the detectives watched the pair prepare to sell the drugs out of the trunk of their car.
Feito-Herrera and Gomez were then arrested and booked into County Jail with $500,000 bail each. When detectives searched the two men's car, they discovered ten pounds of meth valued at $55,000 in the trunk.