Real Estate
Green Your Crib: A Positive Side to Drought?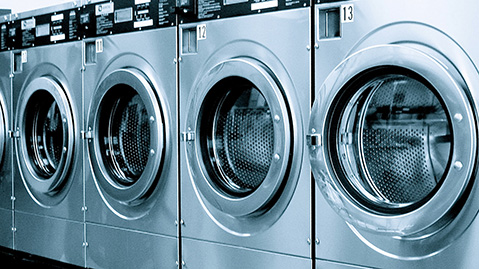 California's four-year drought is affording an unprecedented opportunity for innovations and new technologies to quench our statewide thirst. Water rates have been climbing to the tune of about 8 percent per year — and 125 percent over the past 15 years! — which is stimulating fresh thinking about water usage.
One such innovation — now in the beta testing phase at an island resort where freshwater has to be shipped in — is a washing-machine filter that seeks to recycle 95 percent of laundry wastewater. Although washing machines are more efficient than ever, they still use 20 gallons of water to remove what is usually a small amount of dirt. In addition to water usage, there is the problem of detergent and its negative environmental impact. The AquaFresco filter uses a closed-loop system that removes the small amount of dirt from the water and then returns the water to the machine to wash again. Amazingly, this filter recycles most of the detergent for reuse, as well. Only a little water needs to be added to replenish the small percentage that's not recycled.
AquaFresco uses an absorption-filtration system, unlike many water filters that use fine mesh to separate waste by size. These units are self-contained, meaning that the washing machine outlet can be connected directly to the inlet of the AquaFresco filter so that wastewater goes through the filter, exits it, and is channeled back to the washer for closed-loop cleaning. Since this filter can be adapted to almost any washer — commercial or residential — it will obviate the need to invest in new machines, which is another big resource plus. If it works as the inventors, who are MIT doctoral candidates, anticipate, it could use the same batch of water to wash laundry for up to six months.
The simplicity of this device is part of its appeal. (Simplicity is a key sustainability principle.) In looking forward, many scientists indicate that our current drought will likely be the rule and not the exception, not only in California but, alas, for much of the rest of the country and the world. It is important that we all keep attuned to the many creative systems, products, and approaches in the innovation pipeline that will help us live more lightly on our distressed planet. The AquaFresco filter is just one such system. Technology and invention can help, but we should not be duped into thinking that they are the sole answer to our planetary woes.