Briefs
Truck Discovered in Carpinteria Linked to NorCal Homicide
Victim's Chevrolet and Rottweiler Were Abandoned on Santa Claus Lane
A 67-year-old man's suspicious death at his Fort Bragg home has led the small town's homicide detectives to Carpinteria.
Fort Bragg police found longtime town local Dennis Boardman's body — dead for a few days according to the Coroner's preliminary assessment, The Press Democrat reported — on the floor of his home on Saturday while performing a family-requested welfare check. Injuries on Boardman's body "did not appear to be self-inflicted," leading detectives to investigate his death as a homicide, Sgt. Brandon Lee told The Press Democrat. Discovering Boardman's red 1990 Chevrolet pickup truck and Rottweiler named "Bugsey" were missing, Fort Bragg police issued a statewide alert for the truck's plates.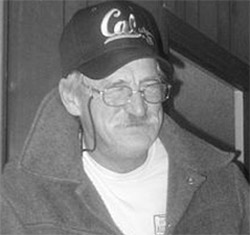 The next day, Lee learned Santa Barbara County Sheriff's deputies had found the truck Wednesday on Santa Claus Lane in Carpinteria. Bugsey, inside the truck without food or water, was taken by Santa Barbara Animal Control. The Chevrolet is being kept, according to Lee, "as evidence" in the ongoing investigation headed by Fort Bragg police. "We believe whomever killed him, stole his vehicle, and fled to the Santa Barbara (Carpenteria) area, and vacated the vehicle there," Lee said.
A former homeless resident of Fort Bragg, Lee said, Boardman had "progressively built himself back up" and moved into his own home, which he allowed currently homeless people to stay at. "We all knew him here."