Sports
Tom FitzSimons Jr. Breaks World Record on Westmont Track
Santa Barbara Decathlete Is Now World's Greatest High Fiver
The decathlon is a track-and-field event that purportedly produces the World's Greatest Athlete — a title currently held by Ashton Eaton, the reigning Olympic champion and world record holder. Last Saturday morning at the Westmont College track, the decathlon training of Tom FitzSimons Jr. helped him become the World's Greatest High Fiver.
FitzSimons was also assisted by the 339 people with whose raised hands he connected during a 60-second lap around the track. That number, verified by a slow-motion camera (near misses didn't count), far exceeds the Guinness World Record of 260 high fives in 60 seconds recorded last year by Florida insurance executive J. Powell Brown.
"It's hard to get Santa Barbara to turn out for anything," a woman said in amazement at the crowd. They included FitzSimons's Santa Barbara Track Club teammates; Westmont runners and baseball players; children and parents from the track club's youth program; and curious onlookers.
"We can go back to Germany and say we participated in a world record," said Dieter Goertz of Berlin, visiting with his wife, Christine.
FitzSimons, who placed third in the 2014 U.S.A. decathlon championships, envisioned his achievement in July after watching NBA player Carmelo Anthony fall short in an attempt to break the 30-second high five record. "Three days later during lunch, I thought of going for the minute record as a fundraiser," he said.
With everything in place, FitzSimons felt momentary panic before the starter's pistol went off. He'd brought all those people out and had nowhere to hide if he failed. But once underway, he flew around the track, using gaps in the crowd to swing his right arm out of its upraised position.
HIGH TALES: Retired UCSB coach Kathy Gregory maintains that women's volleyball players introduced high fives to the world of sport in the 1960s. Others credit Dodgers outfielder Glenn Burke, who high-fived Dusty Baker after Baker hit a home run in 1977. Whatever its origin, the gesture is ubiquitous now. U.S. soccer star Carli Lloyd may set some kind of record if she keeps scoring goals as she did last Sunday — three in the first 30 minutes against Ireland.
HIGH FAMILY: While he was an athlete at Santa Barbara High, future All-Pro quarterback Randall Cunningham cleared 6'8" in the high jump. His children are raising the bar. Last weekend at an indoor meet in Birmingham, Alabama, USC sophomore Randall Cunningham Jr. went 7'5", the top collegiate mark in the nation. Vashti Cunningham, a senior at Bishop Gorman High in Las Vegas, set a national high school girls' record of 6'5" last summer.
SO LONG: UCSB's oldest existing track-and-field record is a long jump of 26'2", set by Henk Visser in 1960, the same year he finished seventh in the Rome Olympics. Visser died in November in his native Netherlands. He was 83.
TRIUMPH: Four hardy British women have completed their long journey (8,446 miles) across the Pacific Ocean in a 29-foot rowboat. They spent 257 solitary days at sea — rowing around-the-clock in two-person shifts — after departing from San Francisco on April 20. Known as the Coxless Crew, they made an unscheduled stop for repairs in Santa Barbara and officially began their crossing here on May 13. Other landings were in Honolulu and Apia, western Samoa. It took them 77 days to get through the last leg, finishing at Cairns, Australia, on Monday. With 20 miles to go, team leader Laura Penhaul wrote in their blog, "It's fair to say that with physical exhaustion, sleep deprivation and a lack of savoury food, we are being tested to our limits. However this is where we draw on our spirit, row hard, row strong, row together."
TRAGEDY: Henry Worsley, another adventurous Brit, attempted to traverse Antarctica on foot by himself. After 71 days and 913 miles, he broke down 30 miles short of his goal. He was rescued Saturday and died a day later from a serious infection.
TRAVAIL: As the first female soigneur (helper) in professional cycling during the 1980s, Shelley Verses observed firsthand the physical and mental torture that riders put themselves through in races such as the Tour de France. Verses will talk about her experiences on Saturday, January 30, at Santa Barbara Cycling, 531 East Cota Street. Doors open at 6 p.m.
S.B. Athletic Round Table Athletes of the Week
January 17-23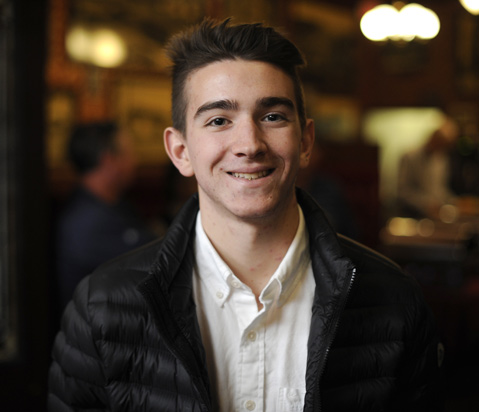 Marko Pliso, Cate basketball
He put together a pair of 31-point games as the Rams outscored Foothill Tech and Fillmore.
Brittany Prentice, San Marcos water polo
Her goal put the Royals ahead of Dos Pueblos 4-3, and her defense helped preserve the victory.
January 10-16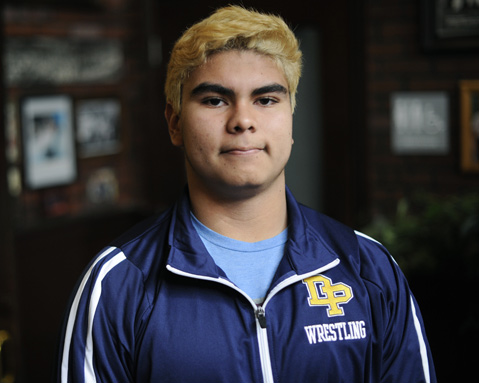 Joel Garcia, Dos Pueblos wrestling
The Chargers won the league title after Garcia pinned a Buena opponent in the final bout for a 29-28 victory.
Abbi Hill, Dos Pueblos water polo
Only a freshman, she scored five goals as the Chargers ended Laguna Beach's 63-game winning streak.