Capitol Letters
Course Correction
New Hampshire Voters Look to Cull GOP Presidential Field on a Bye Week for Dems
"The people of Iowa pick corn," East Coast politician John H. Sununu famously said. "The people of New Hampshire pick presidents."
The snark from the notoriously rude ex-New Hampshire governor is not entirely accurate ​— ​just ask presidents Harold Stassen, Henry Cabot Lodge, Estes Kefauver, or Paul Tsongas, Granite State winners all.
It does, however, illustrate a crucial political fact of presidential nominating campaigns: Live Free or Die State voters nearly always rejigger the race just one week after the Iowa caucuses, the importance of which Beltway pundits inevitably overanalyze, spewing several billion words of blowhard bloviation into the atmosphere over the Midwest.
On February 9, the stakes of New Hampshire's primary are much higher for Republicans than Democrats. Voters will likely impose some order on the shape of the sprawling and chaotic GOP field; on the other side, barring a major upset by Hillary Clinton, Democratic rival Bernie Sanders is expected to win easily, which will be attributed overwhelmingly to his status as a good-neighbor U.S. Senator from Vermont.
REPUBLICAN SCORECARD: As every schoolchild now knows, right-wing Texas senator and Grandpa Munster lookalike Ted Cruz topped a crowded Iowa Republican field, a triumph he described in Biblical terms ("To God be the glory," he thundered to start a 40-minute victory speech that only seemed much longer). (To keep matters in perspective, the 51,666 ballots he won total about 10 percent fewer than the number cast by Santa Barbara City College District 1 voters in 2010. But we digress).
Cruz's win was most notable for piercing the mantle of inevitability of reality TV star Donald Trump, whose self-portrayal as the avatar of "winning" was tarnished by, you know, losing. After braying about his lead in pre-caucus polls in Iowa, Trump was reduced on election night to delivering ​— ​astonishingly ​— ​a gracious concession speech.
He did, however, also predict a win in New Hampshire ​— ​"I think we're going to be proclaiming victory ​— ​I hope" ​— ​where he has enjoyed yuuuge survey leads for weeks. If Trump redeems that status by actually "winning" the Granite State, he could quickly resume his spot as betting favorite for the nomination ​— ​although only his whim will decide if he then has the stomach (and cash) to embark on a state-by-state slog for delegates that could last all the way until the California primary on June 7.
Arguably the biggest Republican winner in Iowa was Florida Senator Marco Rubio, who finished a very strong third, nearly passing Trump, a kind of winning by losing in the hall-of-mirrors, echo-chamber "expectations game" of perceptions in which East Coast political elites endlessly indulge as a way of keeping score.
In Iowa, more than two-thirds of Republican voters described themselves as Christian evangelicals, giving a big boost to Cruz, who travels with his televangelist daddy and wears his religion on both sleeves, his pants, and, occasionally, his socks.
However, the cohort is far less influential in New Hampshire; Rubio, too, often proclaims his fidelity to "Judeo-Christian values." Now, he is likely to rein in his fervor, the better to appeal to Republicans far more moderate on social issues, along with independents, the largest vote bloc in New Hampshire, free to cast ballots in either party contest.
If Rubio finishes second, political pressure, from the low-tax, low-regulation, pro-business, pro-military Washington-based Republican establishment, will grow strong to push Gov. John Kasich of Ohio, Gov. Chris Christie of New Jersey, and ex-Florida gov. Jeb Bush out of the race so that GOP elites can coalesce behind Rubio, who is extremely conservative but still more "moderate" than Cruz and the unpredictable Trump.
All three long ago abandoned Iowa to run hard in New Hampshire; Kasich, particularly, has been creeping up behind Trump.
FEEL THE BERN: In an incredible embarrassment, Iowa Democratic apparatchiks didn't get a final count until after midnight, PDT. Only after some tally tomfoolery, including coin flips to decide the winner in several disputed precincts, did they name Clinton the winner.
While Sanders's powerful progressive message about income inequality allowed him to proclaim a "political revolution" in Iowa, his strong showing was not a surprise: More than 40 percent of Democrats self-identify as "socialists."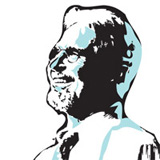 But after New Hampshire, a second small state contest with an overwhelmingly white population, the race moves to South Carolina, marking a turn to far more diverse and larger battlegrounds, heading into the giant March 1 "SEC primary," with 13 elections.
Clinton is far better prepared for such a national extended fight for delegates despite her sloppy, kinda, sorta Iowa win. As the late Oakland Raiders owner Al Davis liked to say: "Just win, baby."