Film & TV
Films with Santa Barbara Roots
Rundown of Homegrown Features and Shorts Playing at SBIFF 2016
Santa Barbara filmmakers get a special chance to shine at SBIFF. Although four feature films with hometown roots made the cut this year ​— ​compared to nearly a dozen in some past fests ​— ​there are 22 short films organized into four separate screenings, leaving plenty of chances to appreciate our town's budding auteurs. Here's a rundown of those features and a few selected shorts.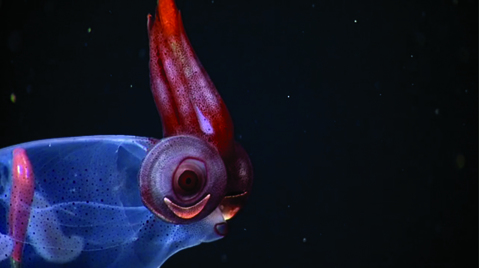 FEATURES
The Dark Side of the Ocean: After a career of shooting ocean scenes under the sunshine, Santa Barbara underwater photographer Rick Rosenthal decided to see what marine freaks come out at night. The result is a visually captivating and informationally rich view of a nightly phenomenon that's the largest migration of life on the planet, perfect for anyone interested in the sea.
The Lost City of Cecil B. Demille: Director Peter L. Brosnan spent more than 30 years uncovering film sets from Demille's The Ten Commandments, which was filmed in the Guadalupe Dunes. This surprisingly dramatic documentary showcases that quest and the wealth of archaeological, old-movie-culture evidence they find.
A Single Frame: Coproduced by Santa Barbara resident Ginger Sledge, this documentary follows Jeff Bowden as he tries to track down a young boy that haunts him from a photograph shot in Kosovo during the brutal Balkan wars. It's a great primer on that era, and a compelling tale of one American's interest in exploring the region's postwar life.
Wheels Over Paradise: Director Paul Mathieu captures downhill skateboarders chasing bliss down S.B.'s steepest ribbons of asphalt. Though spaced with sit-down interviews covering history, run-ins with law enforcement, and one rider's near-fatal crash, the film finds itself at its best when it simply presses the record button, cranks up the tunes, and jumps on for the ride.
SHORTS
Anchored: Rodrigo Oyanedel captures an inside look at UCSB Bren School students who opt out of paying rent and move into a sailboat anchored just offshore. Their story is not only both inspirational and entertaining but also, perhaps above all, perfectly demonstrative of the film's overarching message: the importance of learning to live with less.
Behind Closed Doors: Michele Ly tells the emotional tale, based on a true story, of a Christian pastor who realizes he is gay and must come out of the closet to the dismay of his congregation and family.
Boy Niño: Connor McCurdy and Elias Posada's dreamlike short is about how random meetings can color our darkest or most difficult hours in a new and poignant light. There is blood, murder, a runaway boy, sweeping views of the Santa Ynez Valley, and one mysterious and powerful caged black rabbit.
Breakthrough: The Snowy Plover and the Oil Spill: Michael Love follows what happens to the endangered bird at its Coal Oil Point home when the Refugio pipeline spill erupts.
Lifeline: Ian Mayta's film about Taki, a former childhood soldier from Liberia who moved to Southern California and took up surfing, despite a fear of the ocean, is about healing and overcoming the potentially deadly weight of lifelong struggle, with Taki himself providing the film's score.
Lost in a Sense: Bobby White and Andréa Fordham's colorful tale is about two young Amish people with different hopes for their lives who run into a busload of California-bound hippies in the 1960s.
One Way: A Journey to This Moment: Todd Hannigan's moving portrait follows Michelle Grinsel, a young mother of two with stage IV breast cancer. Though a tear jerker, this film is far from a sob story, proving uplifting and offering nuggets of wisdom from a woman who is walking with grace, power, and contagious positivity through some of the hardest days of her life.
Saving Sasquatch: Alberto Lopez and Justin Minor take a hilarious, brilliant, entertaining look at the people who eschew mainstream science and study the sasquatch legend with complete sobriety, and consider the elusive hairy beast a potential super weapon in the environmental movement and associated wilderness preservation efforts.
Teen Press: T.C. Johnstone covers the celebrity-interviewing, big-issue-tackling phenomenon that is the Santa Barbara Middle School's Teen Press journalism program. Started as a means of covering SBIFF, it's grown into a wildly popular learning affair, with two passionate teachers leading the way
YOUTH CINEMEDIA
Some of Santa Barbara's youngest filmmakers will show their best stuff on Saturday, February 13, at 10 a.m. at the Fiesta 5, when the annual Youth Cinemedia program screens their recent work. The short documentaries include a confrontational look at the Refugio oil spill volunteer cleanup efforts; reports from Ferguson, Missouri, the Long Beach port strike, and the gentrification of Milpas Street; and a portrait of a homeless father of two in Santa Barbara.