Arts & Entertainment
Interview with Mothers' Kristine Leschper
Mothers Play Velvet Jones on Sunday, April 3 with Dante Elephante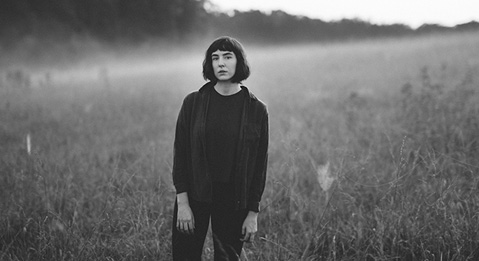 Communicating powerful emotions with heartfelt, personal lyrics, indie rock band Mothers will connect with locals at Velvet Jones on Sunday April 3rd at 8pm.
The group originated as Kristine Leschper's solo project in 2013. After gaining momentum in the college town of Athens, Georgia, where Leschper was studying printmaking at the Lamar Dodd School of Arts, she decided to recruit other musicians in the area to create the full band.
Mothers – now comprised of Leschper (guitar, vocals), Matthew Anderegg (drums), Drew Kirby (guitar), and Patrick Morales (bass) – recorded their debut album, When You Walk A Long Distance You Are Tired, with Drew Vandenberg (producer of Deerhunter, Toro Y Moi, and Of Montreal, to name a few). The album was released in February 2016 and has been grabbing the attention of music review sites such as Pitchfork and Stereogum. Eager to know more about this blossoming band, I reached out to Leschper to discuss Mothers music and distances they've traveled.
What collective experiences make up your debut album? At first glance the record may come across as a sad, self-deprecating collection of songs, but underneath the stabby words, it's a record about finding love in myself for the first time. Some of the songs on it are the first songs I ever wrote – it was a glimpse into this empowering new vehicle of self-expression. The underlying themes of the record are those of betrayal, self-doubt, ego death, the feeling of being trapped inside of your own body. Lyrics on the record that seem self-deprecating aren't a pity party – it's me calling myself out on my own bullshit. It feels good to do that.
What distances have you traveled? Haha. We've already driven over 13,000 miles this year.
Originally Mothers was your solo project. At what point did you decide to recruit other members for the band and why did you choose them? It was always something that I wanted to do. I envisioned the project as collaborative, with several members. For a long time I was too scared to play with other people; I felt clumsy in my instrument, didn't think I could keep up. It was easier to get by on my own because I didn't have to rely on anyone else or compromise my ideas at all. After living in Athens for a couple of years, I started to develop friendships with musicians I grew to trust and respect. Two of those people were Matthew Anderegg and Drew Kirby, and we started playing together as a three-piece in November 2014. We went on to make When You Walk A Long Distance You Are Tired the following month.
What is your background in music? Always loved it, but never had the confidence to try my hand at it until college. I was studying visual art at the time, and started to realize that I had things to say, that I wanted to be an active maker of things. I sang in choirs throughout my younger years. I loved singing but felt like I was at my best as a small piece in a larger unit.
What do you want listeners to take away or experience when they hear your music? I hope people hear that it's human. We're just people, feeling people-feelings, trying to make something out of it.
What are you most looking forward to in 2016? Any performances or milestones of note on the horizon? We're so excited to hit the west coast, it'll be the first time for us. We'll also be doing our first European tour this May. It's pretty unreal. We've gotten to see so many new things. We'll have our first real break from tour in June – excited for that because it will be the first time this year we'll have time off to properly work on new stuff/do some home recording. Tour makes us restless.
Is there anything you'd like to add or want the SB community to know?
We can't wait to meet you!
Mothers play at Velvet Jones on Sunday, April 3 (423 State St.) with Dante Elephante and Thick Business.