Capitol Letters
Electoral Apartheid
New Research Reveals Startling Gulf Between Voters and Nonvoters
Amid the Mainstream Media's ceaseless jabber and prattle, the biggest untold story of the 2016 election hides in plain sight: why it matters that half the population doesn't vote.
Beyond a few bouts of insipid editorial page hand-wringing, major news organizations routinely gloss over the baleful fact that U.S. presidents invariably win election with the consent of just a fraction of a fraction of citizens.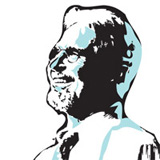 In 2012, for example, when 222 million adults were eligible to do so, only 130 million registered; of these, 66 million supported President Obama. Although this gave him an Electoral College landslide, this big victory actually totaled less than 30 percent of the population. In California, the president crushed Republican challenger Mitt Romney ​— ​and walked away with the backing of a mere 27 percent of adult citizens.
This kind of arithmetic is par for the course in political campaigns, to be sure. What is far less understood, and far more consequential, however, are the gaping economic and demographic distinctions between those who vote and those who do not ​— ​and the broad differences between them on policies they believe government should pursue, from taxation to health care.
Now comes the Public Policy Institute of California with a new, widely overlooked study that provides a wealth of new data offering a glimpse of the implications of the voter-nonvoter divide; among other things, it concludes that California's "voters have become unrepresentative of its population." Key findings:
ETHNICITY: California's adult population breaks down this way: 42 percent white, 36 percent Latino, 14 percent Asian, 6 percent black, and 3 percent other. This sharply contrasts with the demographics of likely voters, as measured by the study: While Asian and African-American likely voters are roughly equal to their numbers in the population, 60 percent of voters are white and just 18 percent are Latino ​— ​while 60 percent of nonvoters are Latino and only 22 percent are white.
ECONOMICS: More than two-thirds of Californians who vote (68 percent) are 45 or older and own their own homes, while a majority (55 percent) have an annual household of income of $60,000 or more. This is a near mirror image of nonvoters, who are younger than 45 and rent (67 and 66 percent, respectively) and overwhelmingly report incomes of less than $60,000 (80 percent). Further, 71 percent of likely voters describe themselves as middle class, upper-middle class, or upper class while only 50 percent of nonvoters do so. At a time when political campaigns often focus on the issue of wealth disparity, two-thirds of adult Californians say they live in a two-tiered society, but 50 percent of voters identify more with the "haves" than "have nots" (34 percent), a stark comparison with nonvoters ​— ​53 percent "have-nots" and 31 percent "haves."
POLITICS: Voters and nonvoters also have very different ideas about what government should do about poverty and inequality. Only a slight majority of voters (51 percent compared to 44 percent) believe the government should do more to address the issue, while 70 percent of nonvoters hold that belief. When asked if government should make sure that all Californians have an equal opportunity to get ahead, voters were closely divided ​— ​46 percent to 46 percent; not so with nonvoters, who overwhelmingly want government to be more active in doing so ​— ​58 percent to 37 percent.
As a practical matter, the numbers shed light on the anger, frustration, and resentment against the political status quo, which have helped fueled the outsider campaigns of Donald Trump and Bernie Sanders. Heading off this resentment also helps explain why politicians in Sacramento recently have enacted policies like an increased minimum wage and the state's new Earned Income Tax Credit for the poor, as well as policies to boost voter participation, such as automatic registration at DMV offices.
Said Mark Baldassare, author of the PPIC study: "The divide between voters and nonvoters appears to be deep, persistent, and difficult to bridge."
TRUMP'S NOT-SO-GOLDEN STATE: Any doubt that Donald Trump is months behind Republican rival Ted Cruz in organizing for California's June 7 primary was erased with word last week that he only now has hired a state coordinator, veteran GOP Sacto hand Tim Clark. What's more telling is that Clark disclosed, in an interview with political writer Joe Garofoli, that he's never met Trump:
"'No, we haven't met,' Tim Clark said 24 hours after taking the gig. He caught the Trump campaign's attention after writing [an] opinion piece … where he compared Trump to Teddy Roosevelt, saying, 'Conservatives want someone who will knock some heads and stop the madness in Washington.'"
Madness, indeed.