Visual Arts
California National Parks in Art
Wildling Museum Honors the National Park Service's 100th Birthday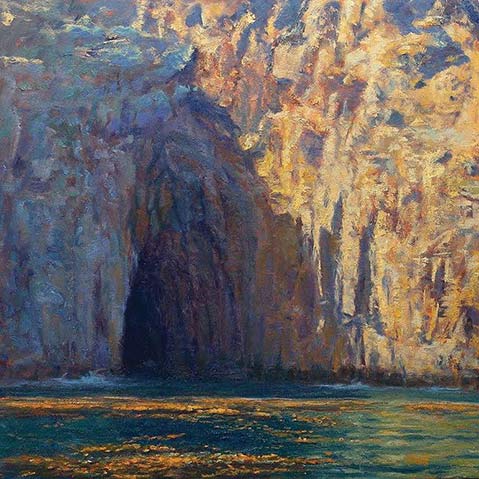 There are 59 National Parks in the United States, and their remarkable landscapes remind visitors of the arresting natural beauty of this country. Nine of those parks are in California; from the premiere acquisitions of Yosemite and Sequoia (both admitted in 1890) to more recent additions, such as Joshua Tree (1994) and Pinnacles (2013), the Golden State is lousy with striking flora worthy of safeguarding for the ages. To honor this bounty — and the National Parks Service's 100th birthday — the Wildling Museum (1511-B Mission Dr., Solvang) is having an exhibit featuring renditions of the preserved areas by various artists.
With Wildling's ongoing mission to be a studio "where art and nature meet," the show, officially titled Celebrating the National Parks of California, is a perfect fit and offers the opportunity to have National Park representatives interact with the viewing public and help honor the centennial. "We are really excited about the show," said Katie Pearson, assistant director of the Wildling Museum. "Having the National Parks reps at the opening is going to be fantastic, and we will have lots of Junior Ranger activities for the kids throughout the [show's] run."
Culled from 165 submissions from around the country, the exhibition features 51 pieces, many created by area artists, including Susan Belloni, Peggy Brierton, Chris Chapman, Patricia Hedrick, Larry Iwerks, Teresa McNeil MacLean, Craig Rademacher, Libby Smith, Nicole Strasburg, Louis Tremblay, and Pamela Zwehl-Burke.
The opening reception is Friday, June 17, 5:30-7:30 p.m., at the Wildling Museum of Art & Nature and will feature an award ceremony for the top three works. The show runs through October 3. For more information, call (805) 688-1082 or see wildlingmuseum.org.