Outdoors
Gear to Get
A Rundown of the Latest Outdoor Adventure Tools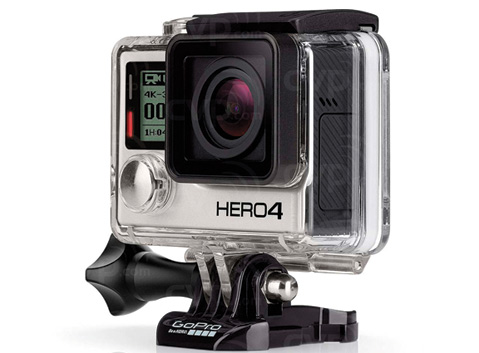 FITNESS TRACKERS: The Fitbit was the "must-have" for a little bit, but Garmin's wearable technology trumps it. Both activity trackers monitor a range of statistics, offering altimeters, color LED screens, and GPS gauged mileage, but the Garmin Vivoactive measures shot distance in golf and yardage to front, middle, and back of green. Its waterproof swim-tracking capabilities make Garmin the go-to activity monitor for 2016.
LATEST CAMERA: GoPro's latest HERO4 Silver model is the first to come with a built-in touch-display LCD screen. New features include night-photo mode, time-lapse video mode, Bluetooth connectivity, and increased video size to 4K.
E-TAP GEAR SHIFTER: Want to get your cycle on without manually shifting gears? Shift electronically and wirelessly with the SRAM model E-Tap shifter. Special order the group set through Open Air Bicycles, or bare-bones the upgrade with two derailleurs and shifters (requires frame set compatible with electronic shifting). "There's skepticism around performance and price tag, but it's the future of gear shifting," explained Nelson Monge of Open Air. "The as-yet-to-be-released Shimano's XT Di2 for mountain bikes will be more reasonably priced than what's out there today."
WILDERNESS WALKIE-TALKIE: The GoTenna is a current must-have. According to REI sales manager Bradley Johnson, it's like "a glorified, really powerful walkie-talkie, creating a connection between individuals in remote areas. You can send up to 700 text messages up to four miles, and your GPS location, too, so there's a safety aspect to it also."
SMART CLOTHES: Smart fabric will be the must-get when it hits the commercial market. The leading brand is Smoozi, made by Cityzen Sciences, whose prototype "D-shirt" (digital shirt) is embedded with tiny, washable activity sensors that track speed, location, heart rate, and more. Right now it is only being marketed to sports teams.