Living
Malia B.'s Santa Barbara–Made Scents
Sharon Bolton's Eco-Friendly Perfumes Capture Area's Natural Aromas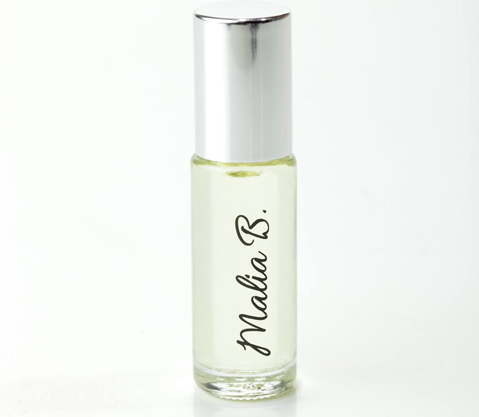 Malia B., a niche perfumery line, brings together the scents and beauty of Santa Barbara. The line's creator, Sharon Bolton, began her journey as a perfumer in 2006 with Sharon Bolton Scents, which she recently rebranded as Malia B. The inspiration for the new line was twofold: "It was the nature around Santa Barbara. You go out and are surrounded by gorgeous scents. I wanted something that reminds us of our connection to nature and a little sparkle of my daughter [Malia]. My daughter is joyful and light," said Bolton.
Since the age of 13, Bolton has enjoyed blending together different scents. However, she began noticing problems with many of the mainstream perfumes currently on the market: "I've always loved scents but not necessarily mainstream scents, and as I got older, they gave me headaches and made me nauseated," claimed Bolton.
Malia and the two other scents in her new line, Luv and Soul, are unique in that they are free of phthalates and alcohol. Since chemicals can change particular scents, Bolton's eco-friendly perfume ensures that the "integrity of the scent stays a lot longer." These scents, in the case of her line's titular perfume, include white flowers, jasmine, oranges, and green top notes such as fresh-cut grass.
Aside from using pure, natural essential oils and perfume essences to create clean, light, sparkling scents, Bolton uses eco-conscious packaging, as well. Her simple perfume packaging is embedded with wildflower seeds so that "when you take the packages off, you can put them in the ground, and you won't have any waste," said Bolton. The actual perfume bottle is also recyclable. Bolton hopes to "look after Mother Nature" by not only creating an eco-conscious product but also using scents inspired by the beauty around us.
Malia B. perfumes can be purchased online at maliab.com or in stores around Santa Barbara, including Aqua Skin and Nail Bar, Le Reve Organic Spa & Boutique, Serenity by Stephanie, and Treat.