News
Nothing About Prison Is Rehabilitative
Hope and Common Dignity Denied in Prison
JUNE 6, 2016: Nothing about prison is rehabilitative. It is all punitive with some serious dehumanizing thrown in for good measure. Here is a story as an example. I'll call him "Durk" although that is nothing close to his real name.
I met Durk during intake. When I first reported to the prison, he was handcuffed with me, strip-searched with me, and taken up to the fourth floor with me where we spent nearly five hours in a holding cell together while being processed in. In the holding cell, Durk, a big man with extensive body art, was sweating profusely. He could not sit up on the bench, continually nodded off and fell over, dropped his paperwork multiple times, and struggled for an hour to complete the simplest of forms. As he explained to me and to the staff, he was "coming down" from heroin. "If I'm going to be doing time, I might as well start out feeling good."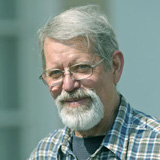 Personally, I think he was still on his way up rather than coming down. When Durk couldn't stand up straight for his mug shots, they finally applied some skin patches and sent him off to the hospital.
The next time I saw Durk was two days later when he showed up on my floor, and I was moved from my cell with a "South-sider" to my new cell with Durk. At this point he was clearly coming down. He slept nearly 24 hours a day for the first three days, getting up only to use the toilet in our cell or to tend to his near-constant nosebleeds. One night they called a nurse to come while I mopped up the puddles of blood from our cell floor. Durk managed to clean the walls with his blanket.
Eventually Durk came back to himself and normalized. It turns out that he is a delightful man, a little rough around the edges but exhibiting a good heart and making friends easily. I could see that he was going to do just fine.
Durk came to me the other day feeling quite despondent. He had applied to participate in a recovery program that required departmental approval. He had been denied and here is the reason. He had been given 18 months of incarceration. The recovery program lasts one year and if one successfully completes it, you get a one-year reduction in your sentence. Although he could complete the program in one year, he would not have a year left for the sentence reduction, and so he didn't qualify for the program.
He told me with sadness and frustration in his voice that he didn't care about the sentence reduction. He just wanted to take the program because he was afraid of picking up again when he got out, and he was tired of hurting his family. He had just wished that someone would have talked to him in person so he could have looked in their eyes and explained how important the program was to him.
Hopes are dashed here on a regular basis. Visitors are denied for not including documents with their applications even though the documents are never asked for on the application form. Offers for early release to a halfway house are made and then rescinded for minor "infractions." Necessities ordered and paid-for from commissary are omitted from one's bag with no explanation for their absence. Phone calls to loved ones are cut off in mid-conversation for unknown reasons. The list goes on as whatever the word is for the opposite of "rehabilitation" prevails.
Dennis Apel is serving four months in the federal Metropolitan Detention Center in Los Angeles, having been found guilty of crossing the "green line" during peaceful protest at Vandenberg Air Force Base, and then refusing to comply with supervised probation.