News
Fishermen Gain Ground in Otter Wars
Win Lawsuit on Appeal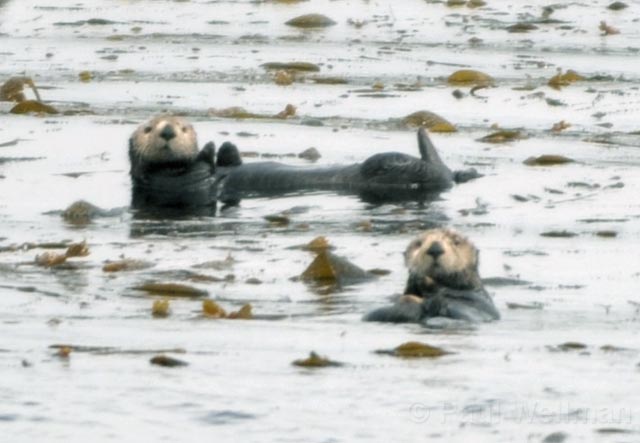 Southern California's commercial fishermen ​— ​including hundreds based out of Santa Barbara Harbor ​— ​have won a small battle in their decades-long turf war with the southern sea otter, a federally protected marine mammal that has rebounded from the brink of extinction at the hands of fur traders nearly 200 years ago. On July 11, the Ninth Circuit U.S. Court of Appeals revived a previously struck-down lawsuit brought by fishermen represented by the Pacific Legal Foundation (PLF) against the U.S. Fish & Wildlife Service for violating a 1987 law designed to protect both expanding otter populations and the commercially valuable species they readily feast upon. In the most general terms, the compromise was this: Otters get Central California and San Nicolas Island; commercial fishermen get Point Conception to Mexico.
But in December 2012, Fish & Wildlife determined otter management ​— ​namely capturing and relocating otters discovered south of Point Conception ​— ​a failure, and ended it. The fishermen sued. They were initially rebuffed. Last week, they won on appeal.
The issue isn't about hands-on otter management, however, according to Jonathan Wood, the PLF's lead attorney. The management law also protects fishermen from prosecution should they accidentally disturb or harm sea otters while fishing, and "that's the key" to last week's ruling, he said. "The point is to have some protection for fishermen as the otter population expands down here [in Southern California]," added Michael Harrington, with plaintiff groups Commercial Fishermen of Santa Barbara and the California Abalone Association, among others. Scientists expect otters to continue to expand their range into Southern California; how quickly depends in part on the health of kelp forests ​— ​their main hangout ​— ​and predation by great white sharks.