News
Sansum Agrees to Assisted Suicides
Doctors Must Determine if a Patient Has Six Months or Less to Live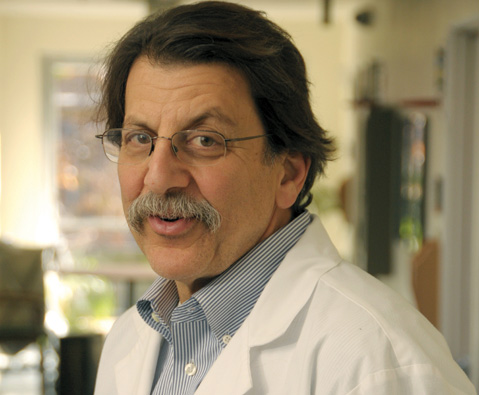 Sansum Clinic announced it would not opt out of participating in California's medically-assisted-suicide law, which went into effect five weeks ago. This makes Sansum ​— ​with 180 doctors and 125,000 patients ​— ​the biggest medical provider in the county to agree to assist terminally ill patients end their own lives. "Given our size and scope and the number of patients we care for and the types of diseases we see, it doesn't make sense for us not to participate," stated Marjorie Newman, Sansum assistant medical director.
The verdict, Newman said, was reached after much deliberation among physicians, executive staff, and board members. "This was not an easy decision," she said. "It's not the sort of thing you can hope to achieve consensus about. We didn't do any polling, but I can tell you some physicians have said, 'Absolutely not,' while others have expressed support."
Dr. Fred Kass, a leading figure with the Cancer Center ​— ​which is affiliated with Sansum ​— ​added, "This is a difficult, somber decision. We're programmed to want to live. But the Legislature voted to make this choice available. We have a responsibility to be faithful to what the Legislature enacted. I don't think we can say, 'Yeah, but not here.'"
By contrast, Cottage Health and Marian Medical Center ​— ​a Catholic hospital in Santa Maria ​— ​have announced they are exercising the opt-out clause contained in the state bill and will not be participating. Likewise, Visiting Nurse & Hospice Care will be "educating and supporting" patients seeking medically assisted suicide but will not be providing direct assistance. Santa Barbara County Public Health ​— ​with 26 full-time doctors and 26,000 patients ​— ​is still studying the question but will likely "not provide this service directly and will instead refer to community partners," according to spokesperson Susan Klein-Rothschild. CenCal Health ​— ​a public health-care entity that provides service to 12,000 Medi-Cal recipients throughout Santa Barbara County and another 6,000 in San Luis Obispo ​— ​will also refer any inquiries to Medi-Cal headquarters in Sacramento.
Newman and Kass pointed out that the paperwork and reporting requirements to issue prescriptions for lethal drug overdoses is demanding, complicated, and exhaustive. "The Legislature indicated this procedure has to be available to a defined subset of people, but not to everybody who wants to take their life," Kass stated. Only patients deemed so terminally ill they have six months of life or less are eligible. Making that call, however, is not always an exact science. "Sometimes it's difficult," Kass said. "We don't come equipped with a countdown watch in our bodies."
In Oregon ​— ​where state voters ratified a similar law in 1998 ​— ​about 1,100 patients have obtained such prescriptions. Of those, two-thirds took the drugs. About 70 percent had cancer; another 7 percent had ALS. Many of these patients sought an accelerated exit not because they were in great pain but because they wanted to end their lives on their terms, not the disease's.
According to state law, it's up to treating physicians to determine whether their patients have six months to live or not. That call has to be independently verified by a second physician who is not affiliated by medical group or financial interest to the first. If there's any indication of mental incompetence, depression, or other serious mental illness, a psychiatric evaluation must be performed. For patients to get that far, they must make two oral requests ​— ​the second has to be 15 days or more after the first ​— ​and one in writing. That written request must be witnessed by two people, and only one can be a relative or potential heir.
Under the rules outlined by the law, patients must be capable of administering the drugs to themselves. A typical cocktail consists of 90 tablets of Seconol followed by a quick orange juice chaser coupled with an anti-emetic drug that prevents vomiting. Even the method by which a participating pharmacy provides the lethal drugs to the patient is strictly proscribed. The price of Seconol, by the way, has recently skyrocketed from $200 per prescription to $3,000. That happened after the company manufacturing the drug was recently sold.
Extrapolating from the Oregon experience, Newman estimated that as many as eight patients a year are likely to request such services. To date, both she and Kass reported that no Sansum patients have requested end-of-life assistance.